USDCHF remains in the mid-term downtrend, a correction on the Daily timeframe is coming to an end. The market is around the nearest resistance level, the highs of August 22-23.
A pullback selling opportunity from this level with a potentially low risk-reward ratio may be generated in the near future, or the level will be broken and a breakout entry point will appear. As with EURUSD, this asset may be interesting during the current trading week. Below is a chart of CHFUSD, which is the mirror image of USDCHF.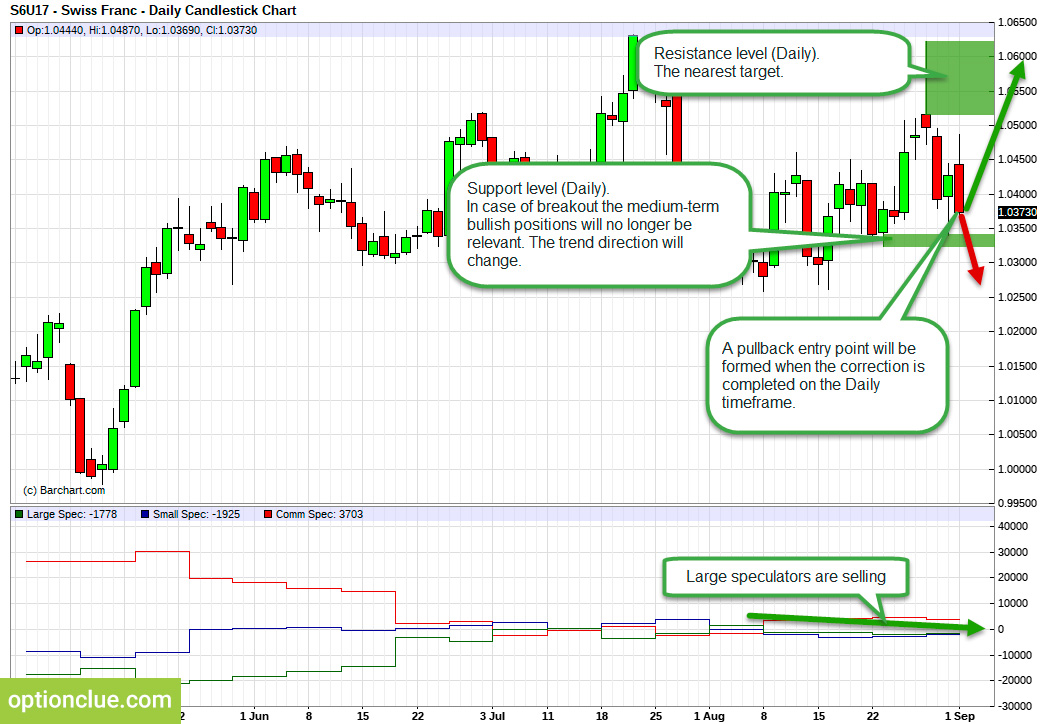 USDCHF. Technical analysis and COT net position indicator.
The trend direction does not correspond to the opinion of professionals, large speculators are selling franc. Short positions will remain relevant as long as the price is below the resistance level of the Daily timeframe, the highs of August 22-23.