Indicator MultiSymbol Triple Screen Trading System is used to trade on multiple currency pairs and monitors the signals from three time periods at once for 30 currency pairs and provides information in a graphical form on the same graph.
Here is a sample indicator settings separately for opening and closing positions:
Can be placed on the same graph indicator with settings for open positions, and the other indicator settings to close positions.
To use, put the files in the folder \MQL4\Presets, and then in the window with the settings of the indicator press the LOAD button and select the desired template.
Example graphics with an indicator that is configured to receive signals on input: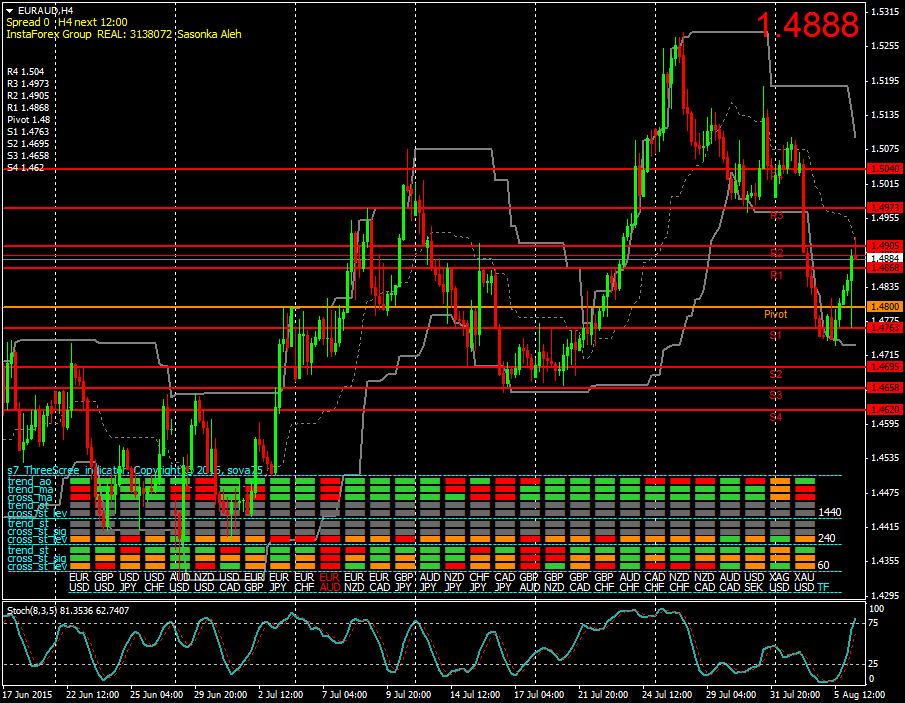 Example graphics with indicator configured to receive signals on exiting a position (closing position when getting the opposite signal):