The British decision to leave the EU continues sending shock-waves through financial markets with wide ranging implications. In currency markets, the biggest victim is obviously the pound, with the euro following suit. Also other currencies are suffering against the safe haven yen and the US dollar.
The Canadian dollar, a "risk" currency and also a commodity currency, lost ground against the US dollar on Friday's post-Brexit sell off, but managed to slip less than the Aussie and the kiwi.
We are now seeing further resilience: the loonie outperforming its peers with a minimal fall of 0.25% against 0.82% for the Aussie and 0.65% for the kiwi. But this is not the only sign.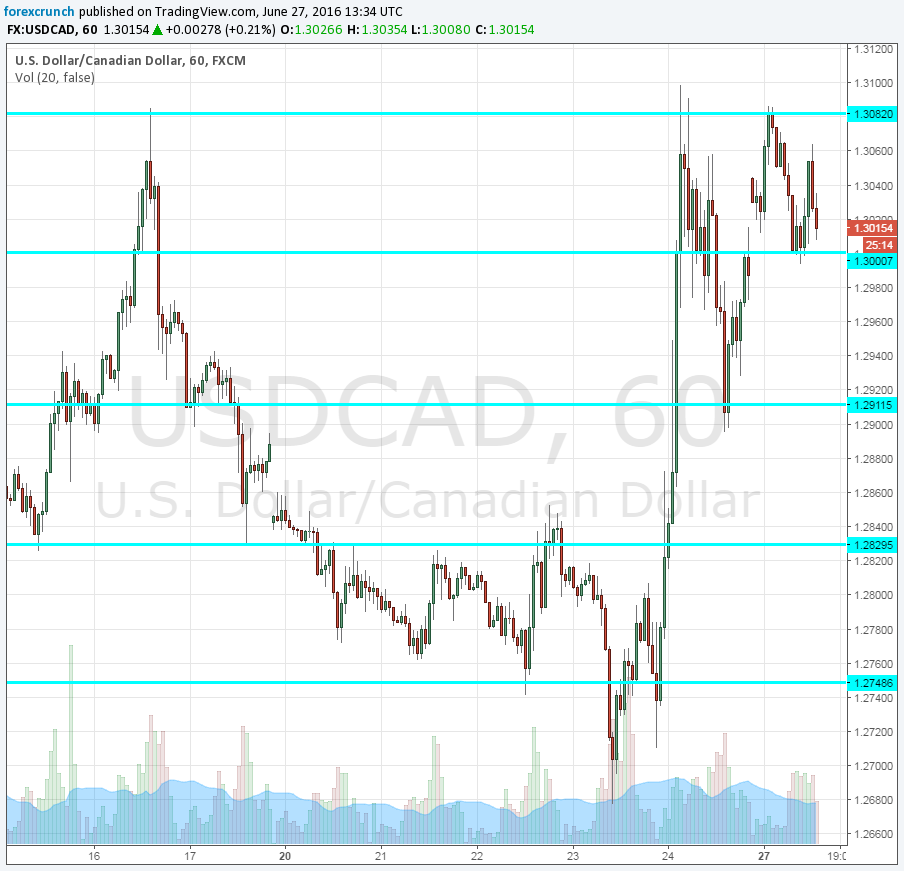 The bigger sign of strength is the way the C$ weathers the fall in the price of oil. WTI Crude Oil fell off the $47 handle and reached a low of $46.49. Before the referendum it traded above $50 and there is an ongoing pressure on the black gold.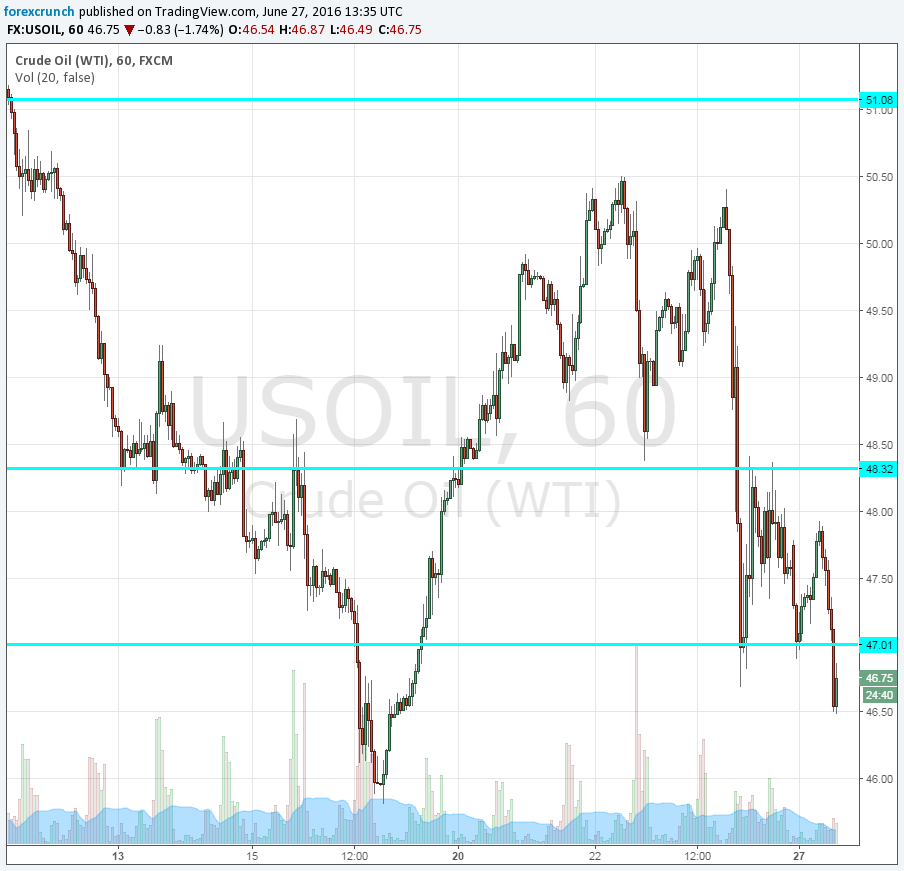 Nevertheless, the Canadian dollar looks stable. In many cases, CAD's reaction to oil is very telling about its strength or weakness. When the loonie does not crash with oil prices, it shows strength, while when it cannot advance with them, it is a sign of weakness.
All in all, USD/CAD maintains the 1.30 to 1.3080 range it is familiar with. We are certainly off the lows of 1.26, but there was never any challenge to high resistance at 1.33.