Bank of Italy governor and ECB governing council member Visco speaking in La Repubblica 19 June 2016
The article was published yesterday but I've just found it combing through a few headlines.
Central banks are ready to intervene if Britain votes to leave the European Union

long negotiation process after an eventual "Brexit" vote would certainly have financial consequences but it was difficult to predict how serious they would be.
"A British vote in favour of leaving the European Union is the risk that worries us the most at the moment,"
"We are keeping an eye on this risk day by day and all central banks, not just the European Central Bank, are ready to intervene with the conventional instruments they have: interest rates, repos, swaps,"
Last week ECB's Nowotny repeated earlier comments that they were ready to add liquidity and it is no surprise that other central banks, not only them and the BOE, will have their fingers hovering over the intervention button. On Thursday I reported that the SNB's Jordan and Maechler both said they will be monitoring closely and ready to act. Yellen too has given more than a nod in recent weeks to Brexit uncertainty.
No mention of direct FX intervention but we still need to keep a close watch on any CB money market activity.
They will all breathe a big sigh of relief if the Remain vote prevails.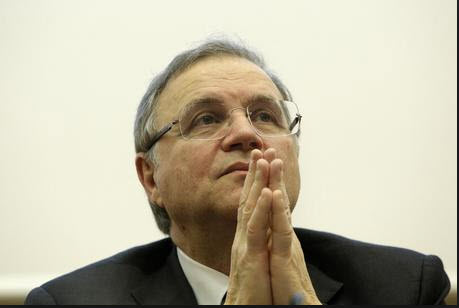 ECB's Visco - Central banks ready to act