Technical Analysis of Gold for May 13, 2016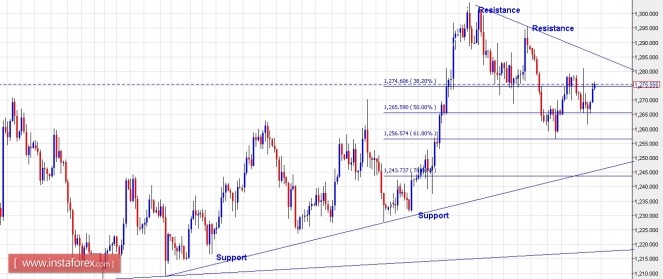 Technical outlook and chart setups:

Gold is seen to be trading at $1,275.00 levels at this moment, looking for a certain direction for the next move. The metal needs to either break above $1,280.00 levels or below $1,256.00 levels to determine its next move. Please note that the metal had bounced off the Fibonacci 0.618 support of the rally between $1,237.00 and $1,303.00 levels. But since then it has been confined between a range and needs to break out. A push above $1,280.00 levels could indicate that the metal is heading north towards $1,303.00/05.00 levels while a break below $1,237.00 levels would indicate that the metal is heading south towards $1,200.00 levels. It is recommended to remain flat and watch for a breakout from here on.

Trading recommendations:

Remain flat for now and look to sell at higher levels.

Good luck!

The material has been provided by