"We bought at 106.42 with a stop-loss at 106.15 and target 1 at 108 (100% extension level) and target 2 at 109.00 (162% extension level)." - USDJPY: We Bought!
USDJPY reached both our long targets and has completed an extended (more than 100%) A-B-C move from the lows. We entered short yesterday at 109.02 with a Stop-Loss above the high.
USDJPY 1H Chart - May 11, 2016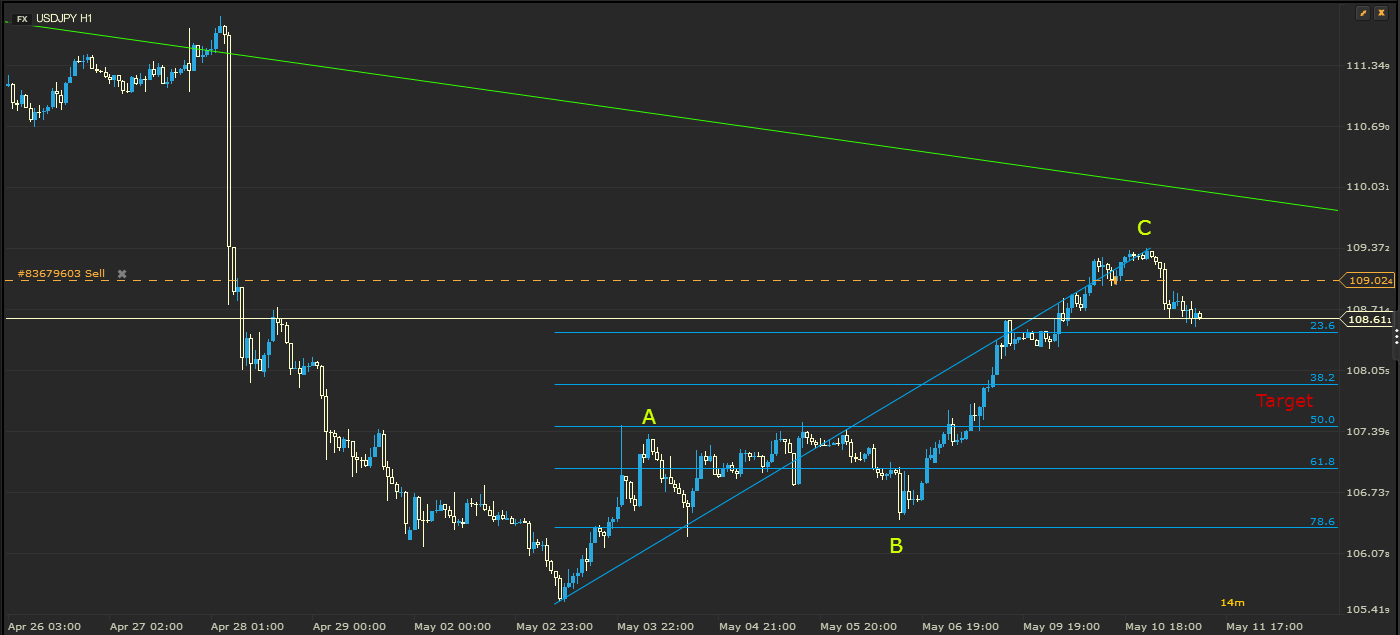 USDJPY is currently trading near 23% retracement level and we expect a small bounce to 108.80 that needs to be sold if USDJPY is going to reach for lowers levels. Any retracements would be a great opportunity to sell with a stop in the previous high.
Our first target is 108.00, which ...Read More