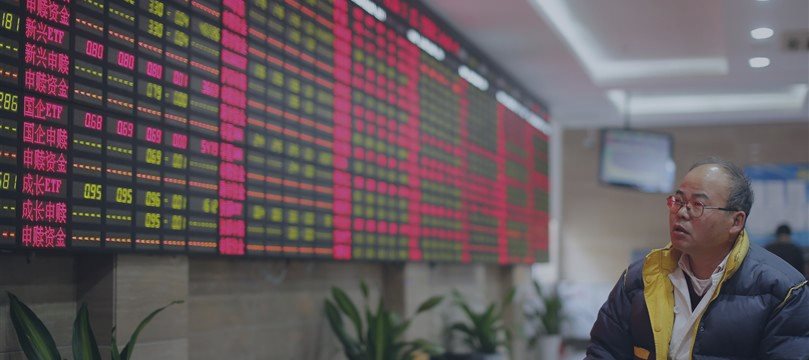 Stocks in Shanghai jumped nearly 4% Wednesday, while most other markets in Asia crawled back from their lowest levels in years ahead of the U.S. Federal Reserve's interest-rates decision.
Hong Kong's Hang Seng Index was up 2.61% at 22,014.67, putting the benchmark up 6.7% from its close on Sept. 7, which had been its lowest since July 2013.
Australia's S&P/ASX 200 was up 1.52%, having hit its lowest level in nearly two years on Aug. 24. South Korea's Kospi gained 2%, bouncing back from its lowest level in more than two years, also on Aug. 24.
The Shanghai Composite Index surged in the last hour of trade to finish up 4.06% at 3,275.98. The benchmark notched its sharpest daily gain in percentage terms since Aug 27, amid rumors that securities firms might not have to close down accounts belonging to trust funds.
Only 12 stocks out of the more than 1,100 traded in Shanghai dropped as trading volumes slumped 28 percent below the 30-day average. Technology stocks, the worst performers in the past three months, rallied 9.4 percent for the biggest advance among industry groups. Citic Securities Co., which confirmed its president was being investigated for insider trading, erased a loss of as much as 5 percent.
"I suspect state support may be behind the sharp rally in the final hour," said Bernard Aw, a strategist at IG Asia Pte in Singapore. "The index surged over 5 percent in an hour. This is huge."
U.S. stocks rallied to a more than two-week high Tuesday.
A two-day meeting of the Federal Reserve, beginning on Wednesday, could lead to the first interest-rate increase since 2009.

Many investors are hesitant to make big trades ahead of the Fed's decision.
Adam Petryk, head of investment solutions at QS Investors, thinks the market is not fully pricing in the Fed moving or not.

"Some of that uncertainty is leading to the volatility we're seeing in the marketplace right now."