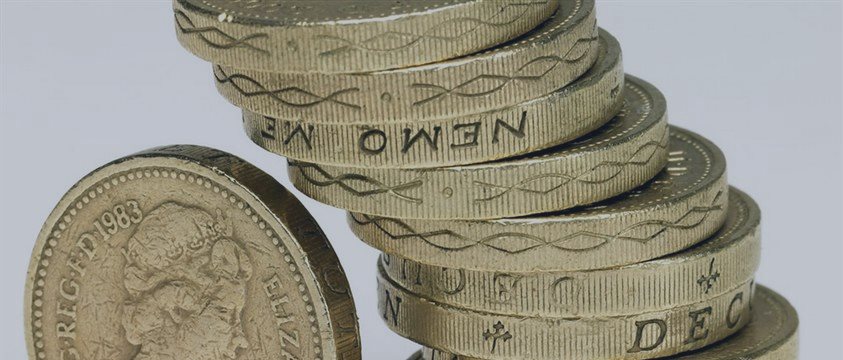 On Friday the pound was steady against its US peer, after positive U.K. public sector borrowing data, while sentiment on the greenback remained fragile after the Federal Reserve's policy statement.

GBP/USD hit 1.4723 during European morning trade, the session low; the pair subsequently consolidated at 1.4749. Cable was likely to find support at 1.4631, the low of March 18 and a nearly five-year low and resistance at 1.4853, the high of March 16.
The U.K. Office for National Statistics said in a report that public sector net borrowing rose by £6.22 billion in February, less than the expected increase of £7.70 billion. January's figure was revised to a £8.93 billion drop from a previously estimated decline of £9.41 billion.
The greenback remained vulnerable after the Fed indicated earlier that U.S. economic growth has moderated and that interest rates will rise at a slower pace than previously forecast. The U.S. central bank also downgraded its forecasts for growth and inflation.
The Fed dropped a reference to being "patient" on the timing of rate hikes, but added that the change in its forward guidance did not mean it has decided on the timing for an initial rate increase.
The British currency was lower against the euro, with EUR/GBP rising 0.29% to 0.7245. The common currency found some support after European Union leaders said that Greece has agreed to establish a new reform plan in the coming days to secure the additional bailout funds required to prevent the country's bankruptcy.
European Parliament President Martin Schulz cautioned that Greece's financial situation was "dangerous", with debt payments looming.