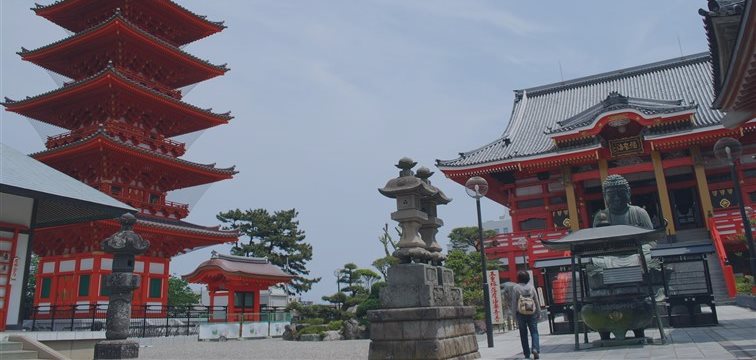 Japan's exports grew the most in a year in December, underpinned by a weak local currency and pickup in overseas demand led by the United States, an encouraging sign for the economy hit by recession, though doubts persist about the strength of global consumption.
According to the data released by the Ministry of Finance on Monday, the 12.9 per cent year-on-year rise in exports marked a fourth straight month of growth, supported by shipments of cars to the United States and of electronics parts to China.
Growing tendency in exports, which has been a fragile spot in the world's third-largest economy, could be a source of comfort for Prime Minister Shinzo Abe, who is battling to re-kindle growth after an April sales tax hike drove Japan into a recession, The Sydney Morning Herald reports.

Anyhow, with the exception of the US, a largely gloomy global economic outlook has cast a cloud over external demand. The decline in oil prices to below $US50 a barrel has also heightened global consumption and deflation concerns.
"Exports have bottomed out but I doubt whether they will accelerate from now on due to growing uncertainty over the global economy," said Takeshi Minami, chief economist at Norinchukin Research Institute.
According to the data, shipments to Asia, which account for more than half of Japanese shipments, grew 11.0 per cent year-on-year in December. Exports to the US rose 23.7 per cent in the year to December, while those to China rose 4.3 per cent.
EU-bound exports rose 6.8 percent. Overall imports rose 1.9 per cent on the year in December versus a 2.3 per cent gain expected, as sharp falls in crude oil prices cut into the value of purchases.
That aided to reduce a trade gap by 49.5 per cent from a year ago to ¥660.7 billion, still marking a record 30-month run of deficits.
Cheap oil also represents the challenge for the BOJ's aim of hitting its 2 per cent inflation goal around the coming fiscal year from April, which analysts see as impossible to achieve.
Indeed, on Wednesday the BOJ sharply cut its inflation forecast, and Governor Haruhiko Kuroda conceded it may take longer than expected to hit the price target.
The Japanese currency has fallen steeply against the dollar although it has pulled back from recent lows.
On Monday the greenback was at around 118 yen, off a 7-year high of above ¥120 hit last month, but still about 35 per cent higher since Abe took office in late 2012.
Exports have been slow to pick up as Japanese firms shifted production overseas notwithstanding the yen's depreciation under Abenomics stimulus policies, while others have sought to boost profits rather than export volume.