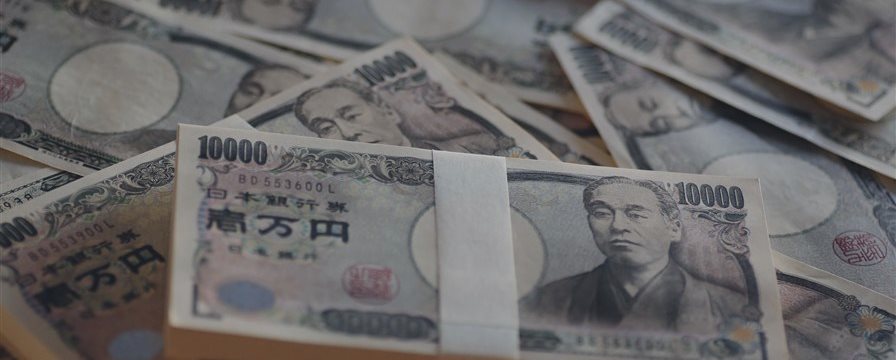 The yen gained slightly in Asia on Wednesday despite negative central bank minutes and data on corporate prices as investors pile into safe haven assets after Turkey shot down a Russian war jet on Tuesday.
"There was a knee-jerk reaction" in the markets following the reports, said Mike van Dulken, head of research at Accendo Markets, who noted the U.S. on Monday issued a global travel alert on the potential for terrorist attacks.
"That's quite a move to make" on Thanksgiving week, van Dulken said. "But it's a sign of the times. Brussels is likely to be in lockdown next week. When we get events like this highlighting the fragility of situation…it adds fuel to the fire, unfortunately."
USD/JPY traded at 122.40, down 0.11%.
Bank of Japan board members said in minutes released on Wednesday that the country is unlikely to reach 2% inflation by fiscal year 2017 as slowing growth in emerging economies and a planned sales tax hike weigh.
The central bank held policy unchanged in October and November, keeping an annual asset purchase target at ¥80 trillion. The October minutes pointed to policy options that may be taken to incentivize the economy further, as at least one board member said the impact of a weaker yen has been smaller than expected.

Separately, official data indicated that Japan's corporate services price index for October rose 0.5%, below the 0.6% gain seen year-on-year.
Moreover, Cabinet Office reported that Japan's index of leading economic indicators rose to a seasonally adjusted 101.6, from 101.4 in the preceding month. Economists had expected the index to rise 101.4 last month.
AUD/USD was last seen at 0.7273, up 0.23%, while NZD/USD added 0.3% to trade at 0.6574.

In Australia, third quarter construction work done fell 3.6%, more than the 2.1% drop expected quarter-on-quarter.
In the stock market, U.S. shares closed higher on Tuesday as energy stocks rose along with oil prices after the event near the Syrian border. The Dow Jones industrial average rose 19.51 points, or 0.11 percent, to 17,812.19, the S&P 500 gained 2.55 points, or 0.12 percent, to 2,089.14 and the Nasdaq Composite added 0.33 points, or 0.01 percent, to 5,102.81.
In Asia, stocks were mostly lower with China's Shanghai Composite up 0.58%. Malaysian and Indonesian shares also managed to keep modest gains. Japan's Nikkei 225 was down 0.29%, while Australia's S&P ASX dropped 0.6%.
"The individual impact on the market from events like the Paris attacks and heightened security in Brussels may be small, but there is also uncertainty that's worrying investors," said Masaru Hamasaki, head of market & investment information department at Amundi Japan, adding that the stock market does not like uncertainty.

On Wednesday, a series of economic data will be released ahead of the Thanksgiving holiday in the U.S. A reading on the PCE Price Index for October will be of particular importance because it's the Fed's preferred gauge of inflation in the U.S. economy. Analysts expect inflation to have risen 0.1% in October.