Undead
EA Undead is fully automated bot to generate a stable profit from the volatile FOREX market.
This EA will never depend on any indicator.
How this EA works?
At the very first it will open a Buy order and Sell Order at same time. And by default take profit will be 15 Pips for all orders.
Once take profit reaches it will Re-Open that order.
If the market goes against any order than it will add more positions, by default 50 Pips away from last open trade.
To minimize the draw-down and loss and to be stable, there will be positions open on both direction BUY(s) and SELL(s)
USAGE
To minimize the risk you can use the EA on a cent account. Time-frame doesn't matter.

Use on a low spread broker that allows hedge.
Better to use on 20 currency pairs at same time to generate stable profit.
Use this EA only on Currency Pairs, do not use instruments such as stocks and bonds.
Withdraw the profit regularly.
And do not forget, always invest only the amount you are prepared to lose.
You miss 100% of the shots you don't take.
Default Inputs
Magic Number, kind of... = 7020 - (Should be unique on each additional chart)
VolumeSize = 0.10 - (Fixed lot size)
TakeProfitPips = 15 - (Fixed Take profit level for each trade. In Pip)
PipsAway = 100 - (Gap distance from each trade. In Pip)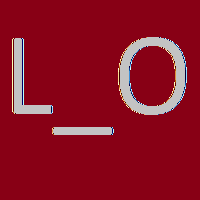 Lenbey Outbreak
Akram Hassan
Lenbey_Outbreak is optimized EA for XAUUSD M1. This robot opens trades by level Breakout. And uses Trailing profit. Use EA on M1 Time Frame. And use higher lot size. The EA also can be used on different currency. The EA does not trade many deals. Better to use on ECN broker. Back-test EA before use. And do a forward test on demo account before using on Real money. And do not forget, always invest only the amount you are prepared to lose. You miss 100% of the shots you don't take. Default Input
FREE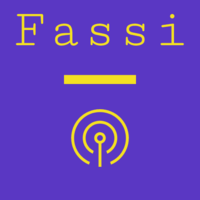 Fassi
Akram Hassan
Fassi Fassi is optimized EA for EURJPY M15. This robot opens trades by level Breakout. And uses Stops to exit. Use EA on M15 Time Frame. Lot size. (0.01/USD100) The EA also can be used on different currency. The EA does not trade many deals. Better to use on ECN broker. Back-test EA before use. And do a forward test on demo account before using on Real money. And do not forget, always invest only the amount you are prepared to lose. You miss 100% of the shots you don't take. Monitoring Accoun
299 USD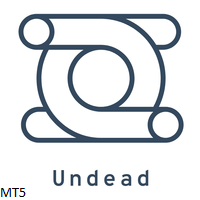 Mac Undead
Akram Hassan
EA Undead is fully automated bot to generate a stable profit from the volatile FOREX market. This EA will never depend on any indicator. How this EA works? At the very first it will open a Buy order and Sell Order at same time. And by default take profit will be 15 Pips for all orders. Once take profit reaches it will Re-Open that order. If the market goes against any order than it will add more positions, by default 50 Pips away from last open trade. To minimize the draw-down and loss and to
599 USD