Interesting script?
So post a
link
to it -
let others appraise it

DeMarker Pending 2 - expert for MetaTrader 5
Views:

2623

Rating:

votes: 26

Published:

2022.05.20 09:28
You are missing trading opportunities:

Free trading apps
Free Forex VPS for 24 hours
Over 8,000 signals for copying
Economic news for exploring financial markets

If you do not have an account, please

register
Description of the adviser

Development of the first version DeMarker Pending.
Version two added the parameters 'Maximum number of positions' and 'Minimum step of positions'. Both parameters (or one of the two) can be disabled by setting the parameter to '0'.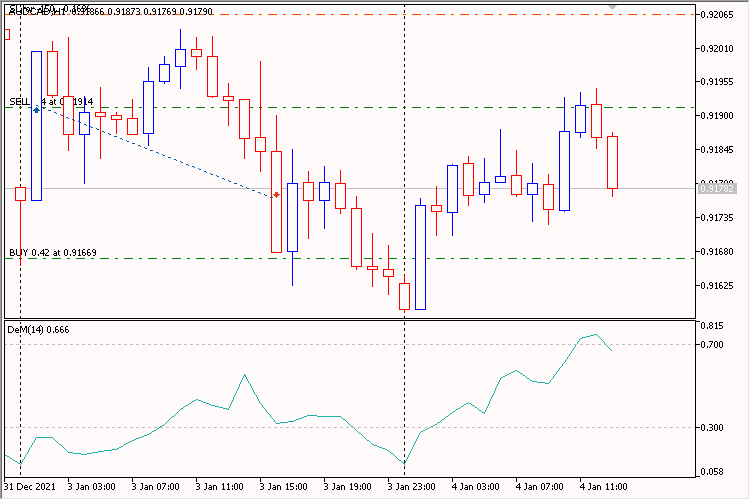 Pic.1. DeMarker Pending 2

High Low Сluster
The indicator shows the zones between the price crossing and the "MA" indicator

MA or Price Histogram
Histogram between price and indicator or between two indicators

Half Trend New Alert
Trend indicator. Added alerts (Sound, Alert, email, push)

Channel N Bars
Channel of 'N' bars at 'Low' and 'High' prices