Interesting script?
So post a
link
to it -
let others appraise it

MA or Price Histogram - indicator for MetaTrader 5
Views:

3885

Rating:

votes: 32

Published:

2022.05.16 05:25
You are missing trading opportunities:

Free trading apps
Free Forex VPS for 24 hours
Over 8,000 signals for copying
Economic news for exploring financial markets

If you do not have an account, please

register
The idea of the indicator
Two iMA (Moving Average, MA) indicators ('Fast' and 'Sloe') are displayed in the main window. A color histogram (DRAW_COLOR_HISTOGRAM2 style) can be drawn between:
Price <-> Fast
Price <-> Slow
Fast <-> Slow
Price type (if option 'Price <-> Fast' and 'Price <-> Slow' is selected) is set in 'Price: '). You can turn on/off the display of informational Labels - they show the price of two indicators, "Fast' and 'Slow'.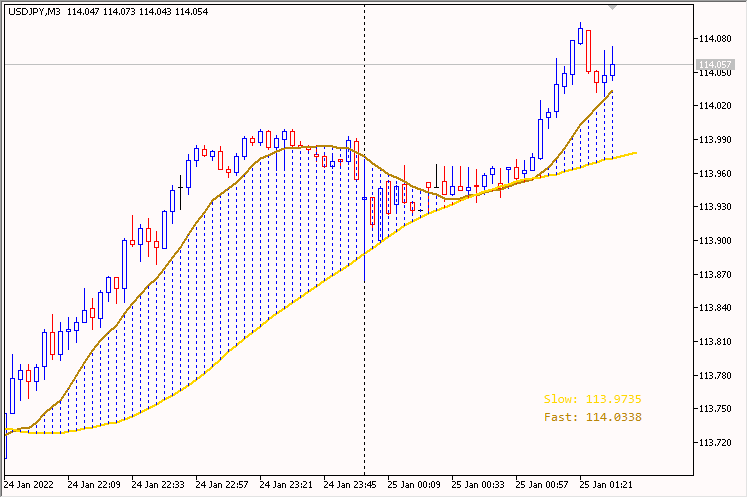 Rice. 1. MA or Price Histogram

DeMarker Pending
Strategy based on the 'DeMarker' indicator, working with pending orders

Equal garden Arrow
The indicator shows the position of two indicators (iMA and iStochastic)

High Low Сluster
The indicator shows the zones between the price crossing and the "MA" indicator

DeMarker Pending 2
Development of the first version. Added parameters 'Maximum number of positions' and 'Minimum step of positions'