The idea of the indicator
Find the moments when a fully formed candlestick (bar #1) crosses the 'Moving Average' indicator. Then we look for the previous intersection. Between the dates found, draw a rectangle.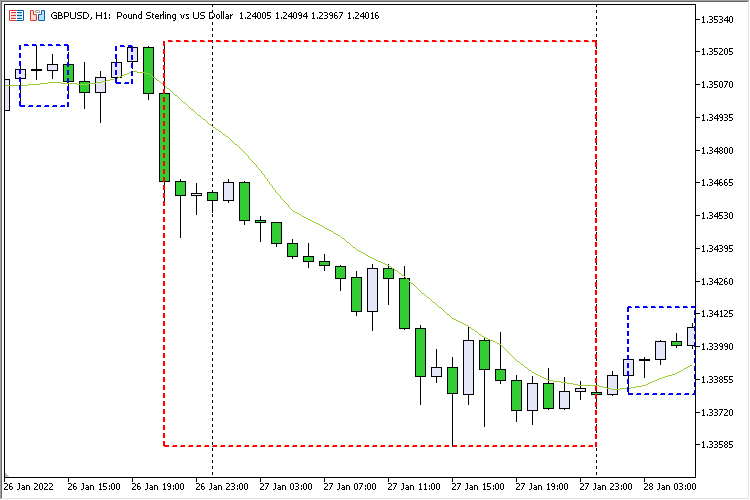 Pic. 1. High Low Сluster
The borders of the rectangle (upper and lower) can be used as Stop Loss and Take Profit levels.