The Exp_XFisher_org_v1 EA is based on the signals generated by the XFisher_org_v1 oscillator. The signal is formed when a bar is closing if there is crossing of the main and signal lines of the indicator, and if there is a change in the indicator cloud color.
For the generated EA to operate correctly, the compiled XFisher_org_v1.ex5 indicator file should be available in the <terminal_data_directory>\MQL5\Indicators folder.
Default Expert Advisor's input parameters have been used during tests shown below. Stop Loss and Take Profit have not been used during the tests.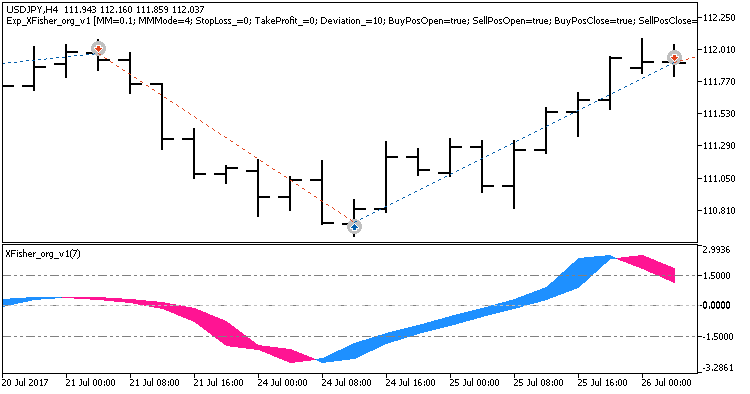 Fig. 1. Examples of trades on the chart
Testing results for USDJPY H4 over the year 2017: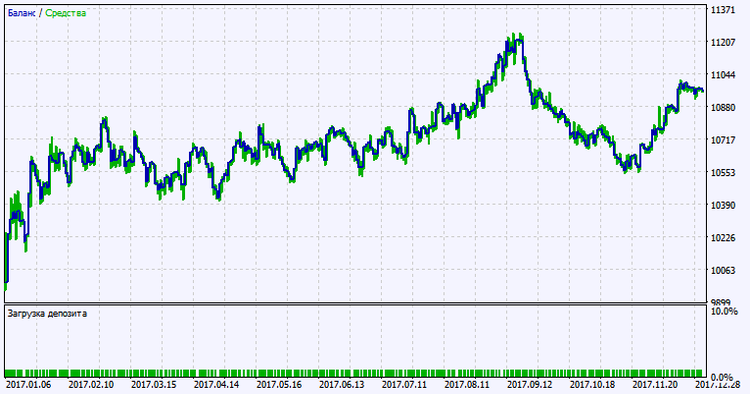 Fig. 2. Test results chart