This is a variation of a well known Pivot indicator.
Instead of showing pivot lines on main chart the indicator shows pivot lines in a separate window and it shows price position relative to those pivot lines. That way you can clearly see how the price moved during the day compared to pivot lines.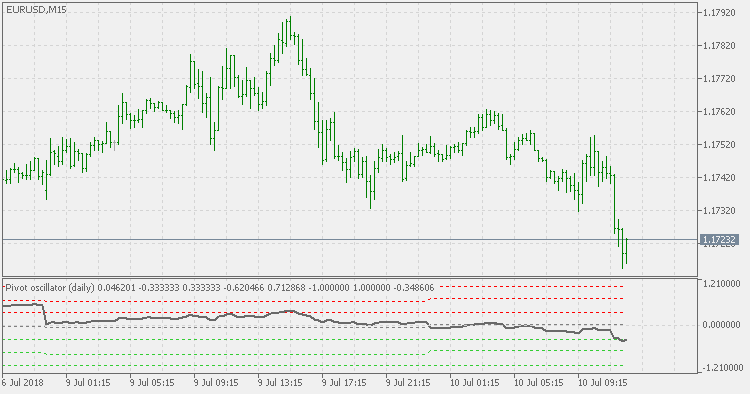 PS: it supports all timeframes supported by MetaTrader 5. The default is daily pivots, but you can use any timeframe available (+ the automatic timeframes that are listed in the timeframe drop-down list).