Indicator that shows the current estimated state of the market based on a correlation of 3 Moving Averages.
If using default settings, the colors are the following:
Light green

- trend up.

Green

- possible up trend start.

Red

- trend down.

Orange

- possible down trend start.

Gray

- choppy.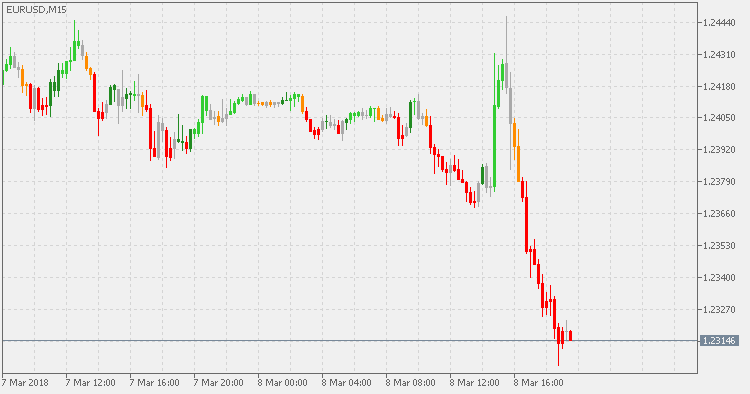 The usual set of average types available (SMA, EMA, SMMA and LWMA) as well as the usual set of prices.