Yet another Pivot Point indicator but it's a bit different. Choose your preferred pivot formulas: Standard, Fibonacci, Camarilla, Woody's and DeMark with 4 Support and Resistance lines.
Update: v1.01 (19/08/2016)
Added: Push notification.
Improved: Main loop check.
Improved: S/R Calculation.
Modified: Revised order of external inputs.
Fixed: DeMark formula not work properly.
Fixed: Various bug fixes.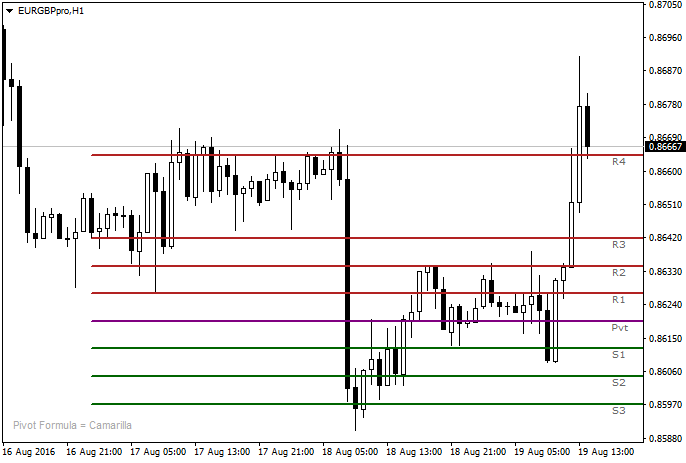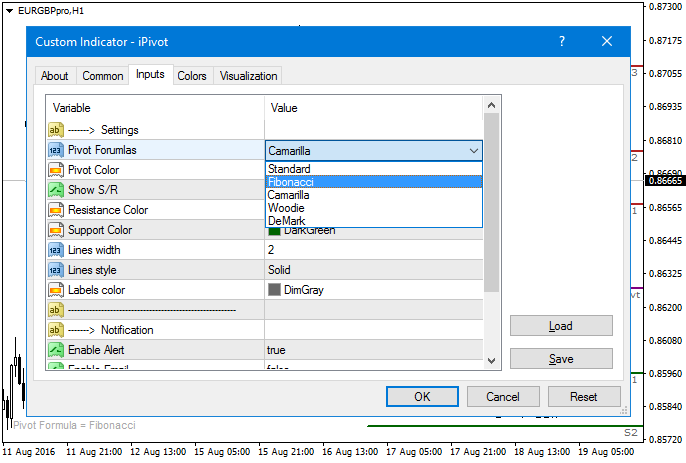 Features:
Simple and clean Trend lines.
Notifications: Alert, Email, Sound file.
Auto Sunday's calculation.
Customize the line styles, colors and width.