I want to present you my fully automatic trading system HappySun.
The version for the new MT5 platform is available here.
In its work the expert advisor uses a breakout strategy when opening all trades. Trading is conducted exclusively by pending orders. Entry points are located at local minimums and maximums. Trades are closed upon reaching TakeProfit levels.
Let's start with the real trading results that the EA has shown since the creation and publication of it.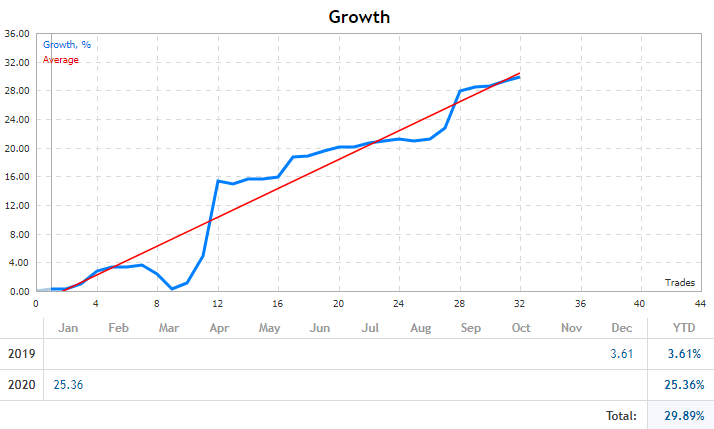 Monitoring of my real account with EURUSD pair.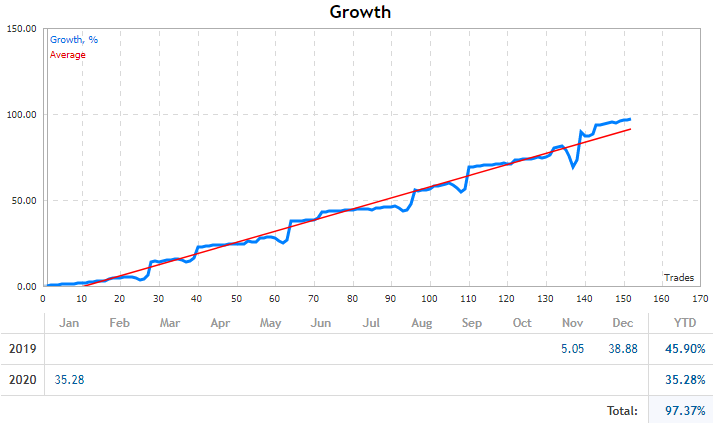 Monitoring of my real account, the EA is running simultaneously on three currency pairs
(EURUSD, USDJPY and USDCHF)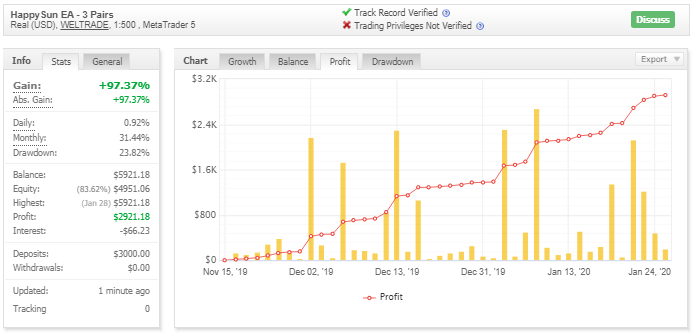 Another monitoring of this account with three pairs
(EURUSD, USDJPY and USDCHF)
These pairs were selected by me as the most successful of those that are currently being tested. Below I enclose these statistics.
The account was open on 06-10-2019 and is still running. The total number of trading operations is 516.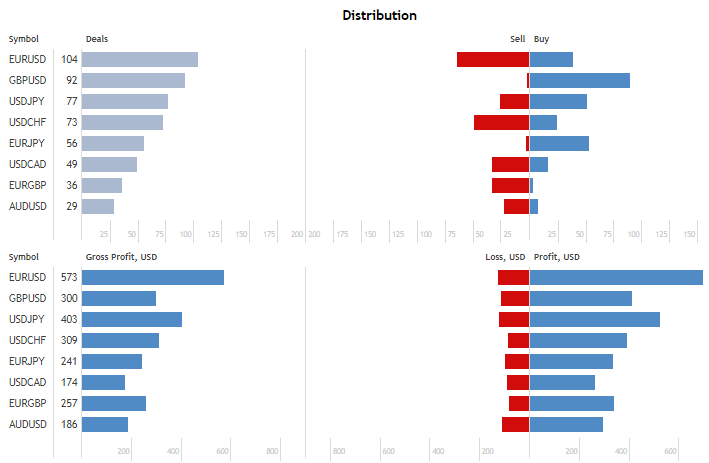 Monitoring of my real account. The EA works simultaneously with 8 pairs.

The distribution in the pairs. Monitoring the same account by another system.
This account has been specially opened to find the best pairs and the settings. All pairs are using a fixed lot size and value is 0.01.
The backtest results you can see on the description page of the HappySun EA.
Now I add some more fresh backtests made with additional (alternative) settings for the EURUSD pair.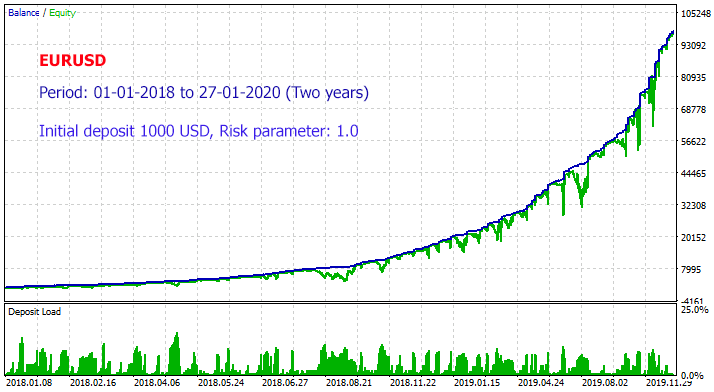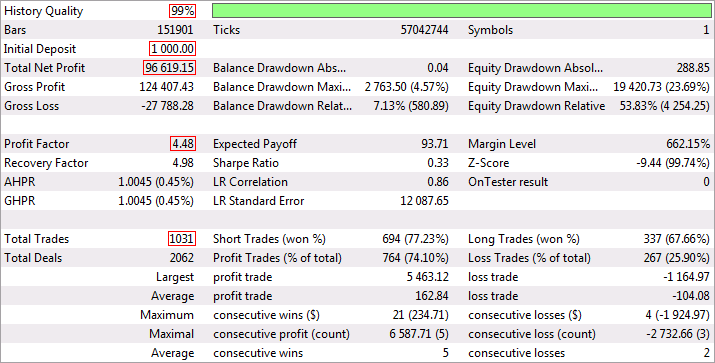 These settings you can download at the bottom of this page. And it also available in the comments section of the EA.
Testing was conducted on the period from January 1, 2018 to January 17, 2020. (Two years)
The risk parameter in the EA was used equal to 1.0
Initial deposit of 1000 USD.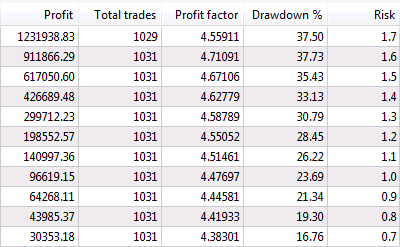 Table with test results for different values ​​of the risk parameter
And since there are no ideal conditions, we will add the stress testing. In which a delay in the execution of orders is randomly taken and price slippage and requotes are simulated when opening orders.
Used MT5 tester settings:

The results of stress testing: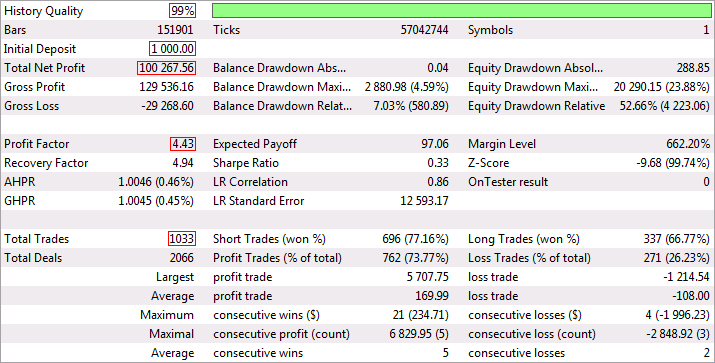 Link to the Expert Adviser HappySun.
Link to the Expert Adviser for the new version of MT5.
My recommended broker with whom I have been working for many years.
Please to use a reasonable risk parameters and remember that quick money does not happen. It is better to increase profits slowly and consistently. And of course, do not forget to periodically withdraw the profits. This is a very important rule.
Have a good profits for all!
If you have any questions, please write to me PM, I will answer you as soon as possible.