The second trading day, the main US indices are traded in a narrow range. Traders paused before the decision of the Fed on rates, which will be published today at 18:00 (GMT).
Virtually all market participants believe that interest rates will be increased. As expected, the Fed will raise the range of key interest rates by 25 basis points, to 1.50% -1.75%. According to the CME Group, the probability of an increase is estimated at 95%, and this decision is already included in the price.
Greater interest for investors will be presented by a press conference of the new head of the Fed, Jerome Powell, which will start at 18:30 (GMT). Investors will seek in his comments signals for the possibility of faster monetary tightening. The steady rise in inflation and the growth of the US economy forced some investors to put in price 4 rate hikes this year. If Powell confirms this probability, the dollar will rise sharply, and US stock indices will decline.
The Fed's fresh economic forecasts will also be of interest, according to which the Fed may slightly raise forecasts of US GDP growth for 2019 and 2020. Tax reform in the US can provide support to the economy for at least a few years. These are the factors in favor of the growth of stock indices.
Meanwhile, investors are also monitoring the situation around the introduction of import duties on steel and aluminum, which will begin to operate in the US since Friday. On Thursday, the administration of the US president is expected to announce new foreign trade measures directed against China, including duties of $ 30 billion. This will again remind of the possibility of unleashing new world trade wars.
Also on the agenda of the US Congress is the question of the adoption of a bill on the financing of the government in the amount of $ 1.3 trillion, in order to avoid the third for the year 2018 a partial cessation of work of state institutions. The decision on this issue should be made by the end of the trading day on Friday.
On Thursday, investors' attention will also be directed to the meeting of the Bank of England, which will address the question of the interest rate in the UK.
Thus, volatility on global financial markets will be high until the end of this trading week.
*)An advanced fundamental analysis is available on the Tifia Forex Broker website at tifia.com/analytics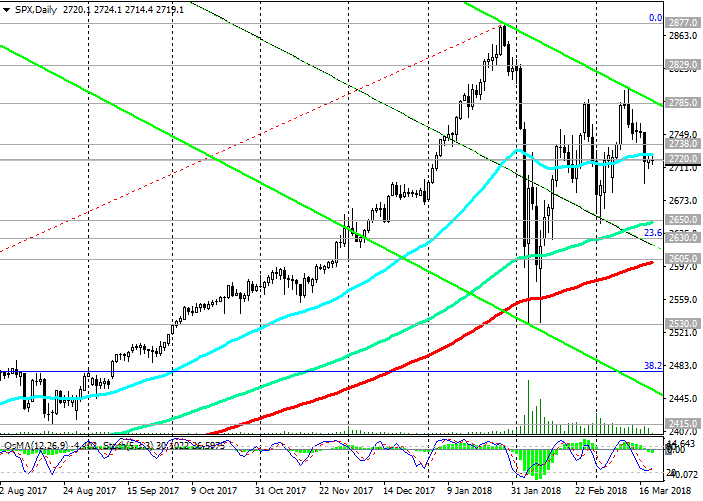 Support levels: 2650.0, 2630.0, 2605.0, 2530.0
Resistance levels: 2738.0, 2785.0, 2800.0, 2829.0, 2877.0, 2900.0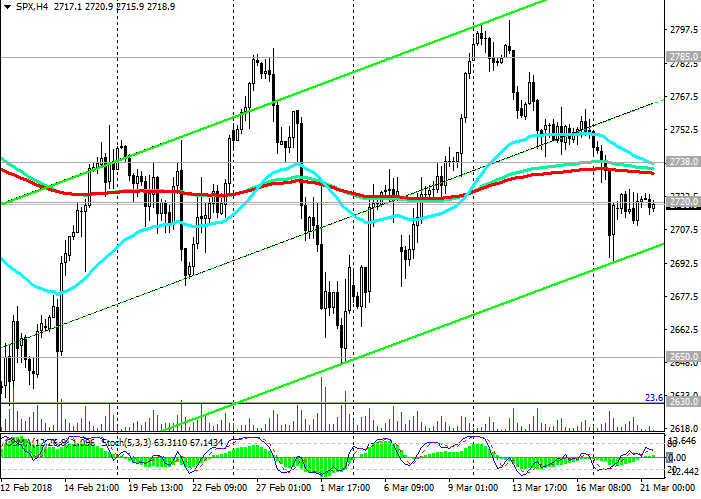 Trading Scenarios
Sell ​​Stop 2690.0. Stop-Loss 2740.0. Objectives 2650.0, 2630.0, 2605.0, 2530.0
Buy Stop 2740.0. Stop-Loss 2690.0. Objectives 2785.0, 2800.0, 2829.0, 2877.0, 2900.0
*) For up-to-date and detailed analytics and news on the forex market visit Tifia Forex Broker website tifia.com