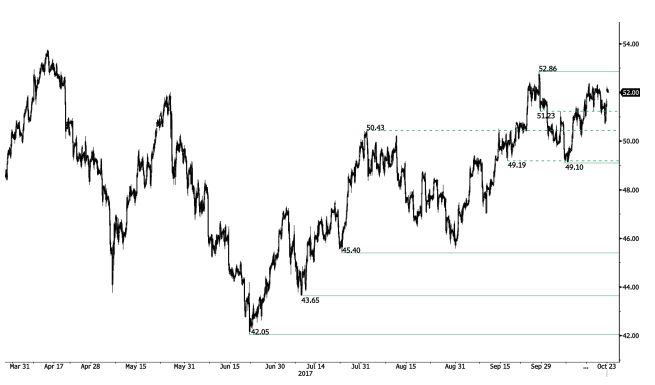 Messy recovery bounce.
(By Peter Rosenstreich)
• Crude oil bounced hard back within range
defined by support at 50.43 and the strong
resistance lies at 52.86 (28/09/2017). Expected to
show continued increase within this range.
• In the long-term, crude oil has recovered after
its sharp decline last year. However, we consider
that further weakness are very likely. For the time
being the pair lies in an upside momentum.
Strong support lies at 35.24 (05/04/2016) while
resistance can now be found at 55.24
(03/01/2017 high).