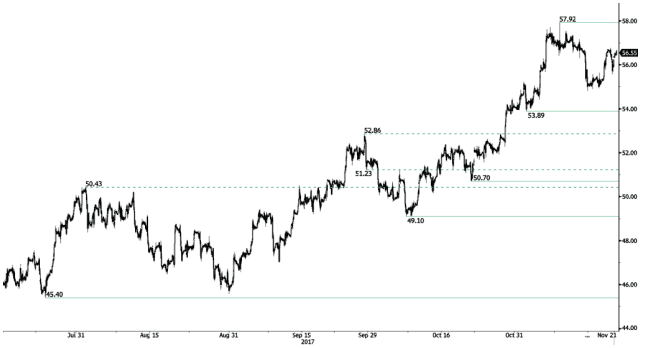 Bullish pressures continues.
(By Yann Quelenn)
• Crude oil has finished its consolidation and is
now ready to challenge again its 1-year high.
Expected to show further short-term bullish
increase. Indeed the technical structure has a
history of decent consolidation phase.
• In the long-term, crude oil has recovered after
its sharp decline last year. However, we consider
that further weakness are very likely. For the time
being the pair lies in an upside momentum.
Strong support lies at 35.24 (05/04/2016) while
resistance can now be found at 55.24
(03/01/2017 high).