The period of work is 1 month from 10.04.2017 to 10.05.2017. A report is given on the opportunities for the BuySellProf Security expert to work during the presidential elections in France.
SETTING UP THE BUYSELLPROF_SECURITY EXPERT FOR PROFITABLE AND SECURE TRADING
Expert BuySellProf Security, thanks to new features, namely the CurrentPercentProfit option, easily overcomes the gap and closed the previous cycle, quietly started a new one, gaining for the month 50% of the profit with a maximum drawdown = 17.32%, with the UsePercentLoss option enabled and the PercentLoss drawdown set, 20% of the work in One month.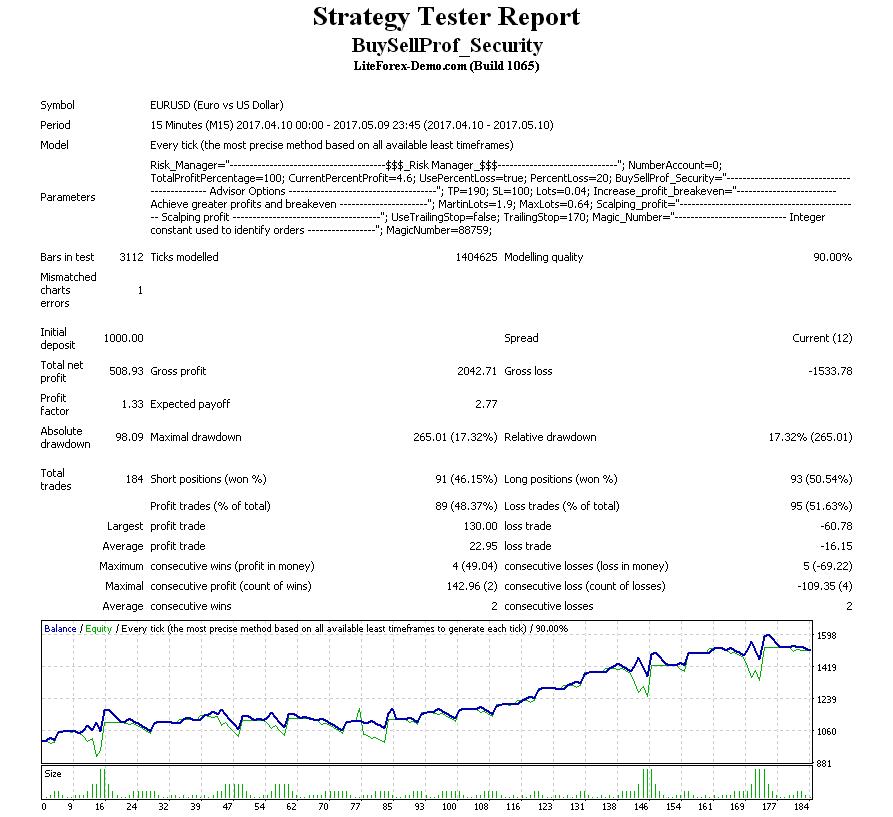 A successful, safe and profitable trade advisor BuySellProf Security.
P.S. Look at my profile page or blogs, soon there will be articles on the work of the adviser in different seasons of the year, with the release of important news and much more.