Hello traders,
Even on strong down trend, markets still always waiting on Resistance before to continue to sell again NZD/USD.
Because they need gain profit selling anything from higher price.
This is current Resistance for NZD/USD based on Trading Planner.
The resistance is dinamic, follow trendline angle.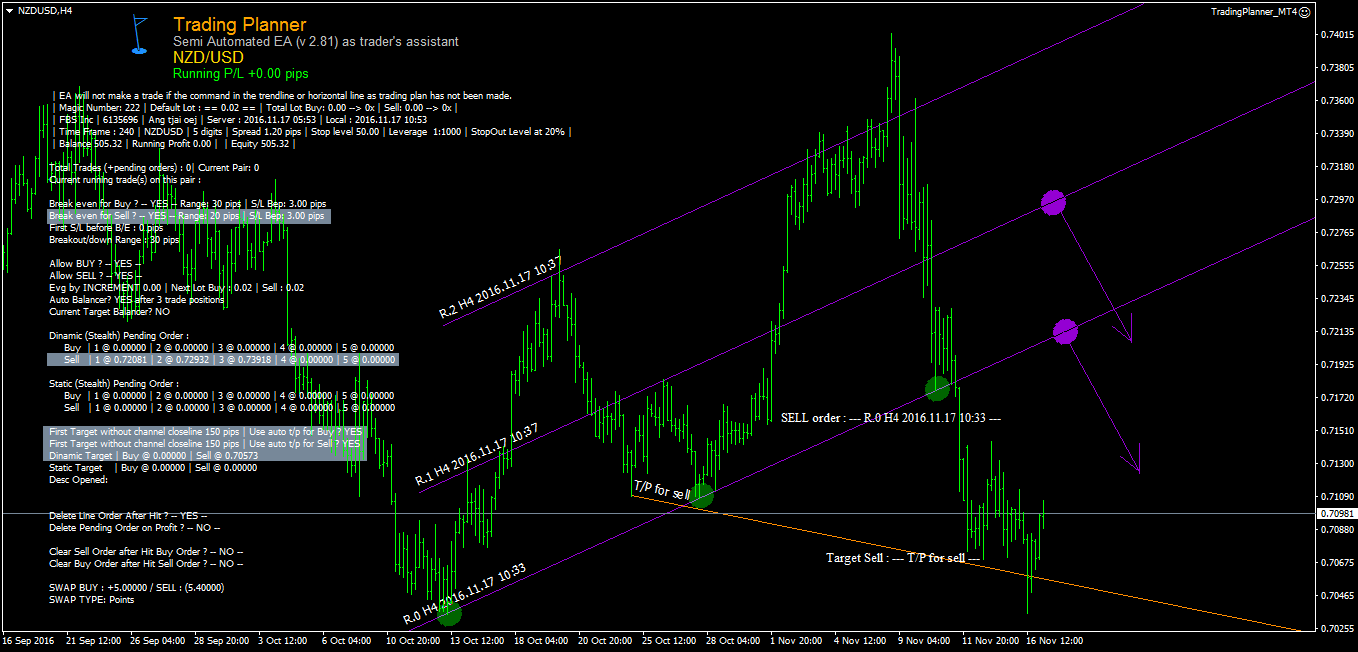 Manually, we can draw trendline like that and just waiting until price reaches trendline then sell.
If we don't have time to wait on screen for each pair we trade, we can use Trading Planner to do that as assistant on VPS :)
How if price doesn't reaches those resistance? Just wait another moment at another pair. Because better to place sell position is on price as high as possible at Resistance, to prevent high drawdown and still have opportunity to place stop-profit for safety.
Previous position sell at https://c.mql5.com/6/759/NZDUSD.H1_20161110.png
Btw, this is not trade recommendation, but you can use it as your review.
Good luck :)