EURGBP cracks 0.8500
And that's sent cable down to test 1.3100.
There's news arriving that yet another fund is halting exiting from it's property fund. Aviva is reported to have said it will suspend selling due to "extraordinary circumstances" (that old chestnut).
The problem with this type of thing is that rather than calm nerves, it tends to create more panic as people think they can't get their money out.
As I've just alluded to in the prior post, people just need to take a chill pill as they're only likely to make matters worse and cost themselves more in the short term. Oh well, that's the sheep mentality for you.
Anyway, back to EURGBP and we'll want to see 0.8500 become a base to push higher. 0.8450 is main support.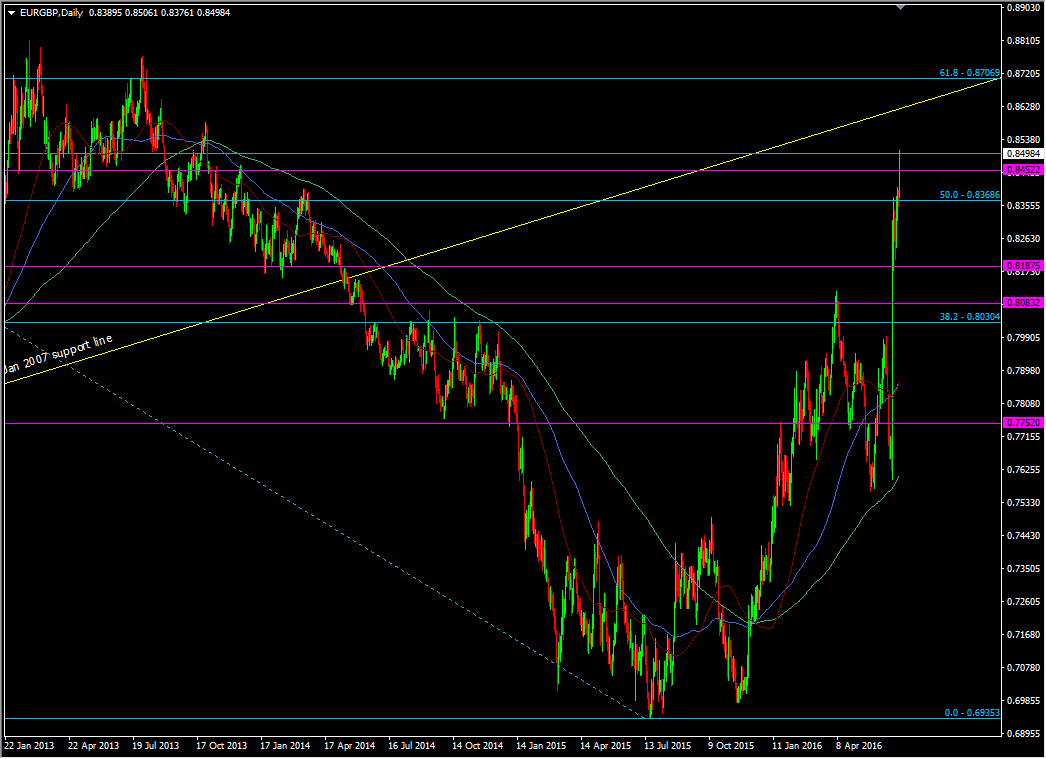 EURGBP daily chart