June 2016 UK Markit/CIPS construction PMI data report 4 July 2016
Prior 51.2

Housing activity 43.8 vs 51.0 prior
The headline drops to the lowest since June 2009 and the first contraction. since April 2013 New orders and residential construction to the lowest since Dec 2012.
Markit point the finger at Brexit worries;
"Widespread delays to investment decisions and housing market jitters saw the UK construction sector experience its worst month for seven years in June. Construction firms are at the sharp end of domestic economic uncertainty and jolts to investor sentiment, so trading conditions were always going to be challenging in the run-up to the EU referendum. However, the extent and speed of the downturn in the face of political and economic uncertainty is a clear warning flag for the wider post Brexit economic outlook."
If this is a reaction to Brexit before the vote, it looks like a massive overreaction. I guess we'll see in the months ahead.
A bit of a delayed reaction in the pound which took its time to drop to 1.3255 from 1.3286.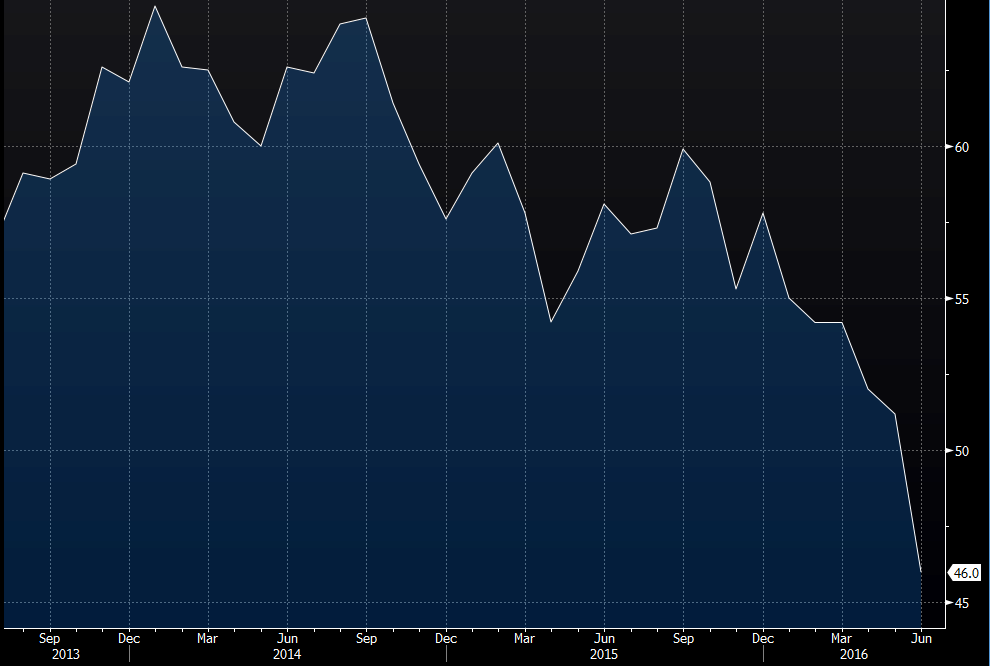 UK construction PMI