Elliott Wave Analysis of EUR/JPY for April 21 - 2016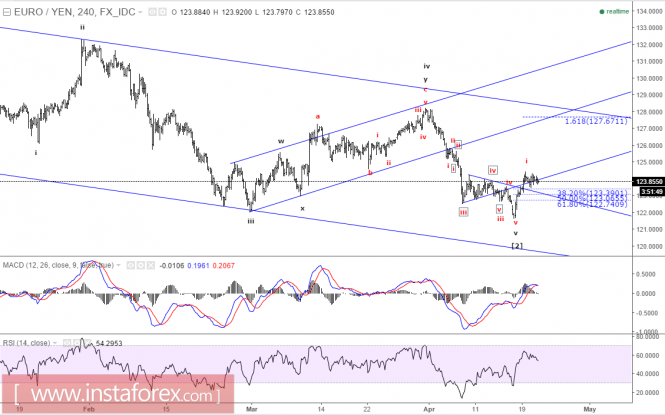 Wave summary:
Our preferred count remains that an important bottom was seen at 121.69 and a new impulsive rally to above 149.55 is developing. The rally of the 121.69 low to 124.40 was wave i and wave ii is currently unfolding. The corrective wave ii has already tested the minimum corrective target at 123.39 (the 38.2% corrective target). We could still see a little more downside pressure in wave ii, but a failure to break below support at 123.39 and a break above resistance at 124.40 instead will indicate underlying strength for the next rally higher towards 127.87 and likely even higher.

Trading recommendation:

Our stop was quickly hit indicating that going short now is a bad idea. We will instead be looking for buying opportunities and will place a buy-order at 123.25 or upon a break above 124.40 (one order done cancels the other).

The material has been provided by