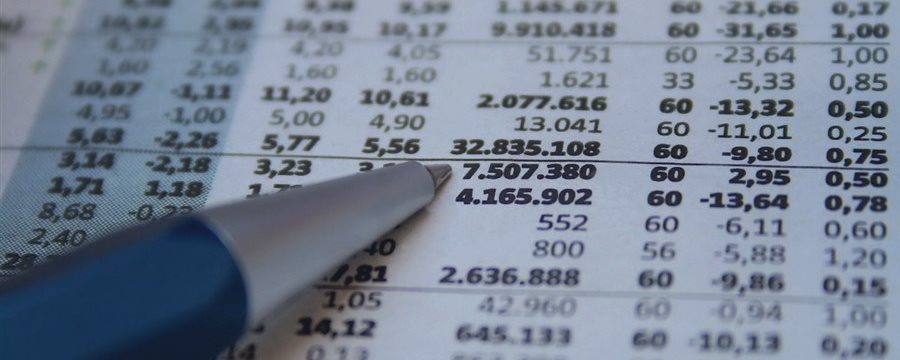 Goldman: "We forecast nonfarm payroll growth of 215k in September, above consensus expectations of 200k by about 0.3 standard deviations of a typical surprise. Labor market indicators were mixed in September, and we therefore expect a print roughly in line with the 212k monthly average seen so far in 2015. We also expect a substantial upward revision to August payrolls. Since 2003, the five industries with the clearest August bias have had an average August deceleration of 40k relative to the prior three months and a subsequent upward revision of 35k. This year, these industries decelerated by a combined 56k, and the deceleration excluding government payrolls was 83k. We expect the unemployment rate to remain at 5.1% in September from an unrounded 5.11% in August, but it's a close call... At 5.1%, the unemployment rate is currently two­tenths above the FOMC's estimate of the longer run or "structural" rate."
Morgan Stanley: "The release of weak US manufacturing data should not take our focus away from stronger US domestic demand conditions and labour market strength. Our colleague, Ted Wieseman, ranked as the top NFP forecaster by Bloomberg, estimates a 190k NFP rise, which is below the 201k consensus call, but sufficiently strong for the Fed to hike in December. With rates markets underpricing a December hike and given our more risk friendly near-term outlook, we have identified USDCHF longs as the best FX vehicle to play for higher US rates."
BofA Merrill: "The labor market likely added 190,000 jobs in September, following the recent trend. Based on our forecast, the three-month average will slow to 204,000 but the six-month will increase to 217,000. The unemployment rate should hold steady at 5.1% while average hourly earnings increase 0.2% mom. This would be the third consecutive solid gain on a monthly basis, therefore translating to a 2.4% yoy rate. Plugging in a 0.2% mom gain for the remaining months of the year would leave wages up 2.7% yoy in December."
Deutsche Bank: "We expect a modest rebound in September nonfarm payroll growth (200k), following a lackluster August gain, which may be revised higher. Recall that we had expected a weak August payroll print going into the report, because. we had noticed a historical tendency for August payrolls to disappoint. In similar fashion, there has been a trend of upward revisions to August payroll gains. This has been the case in each of the last five years as August payrolls have been revised up by an average of 79k...We expect average hourly earnings (AHE) to rise +0.2%, which would have the effect of raising the yearover-year growth rate two tenths to 2.4%. If this is the case, it will mark the highest growth rate since August 2009 (2.4%)...DB sees unemployment rate unchanged at 5.1%."
==========
2015-10-02 13:30 GMT (or 15:30 MQ MT5 time) | [USD - Non-Farm Employment Change]
past data is 173K
forecast data is 201K
actual data is n/a according to the latest press release
if actual > forecast (or previous data) = good for currency (for USD in our case)
[USD - Non-Farm Employment Change] = Change in the number of employed people during the previous month, excluding the farming industry. Job creation is an important leading indicator of consumer spending, which accounts for a majority of overall economic activity.
==========
EURUSD M5: 100 pips ranging price movement by USD - Non-Farm Employment Change news event: