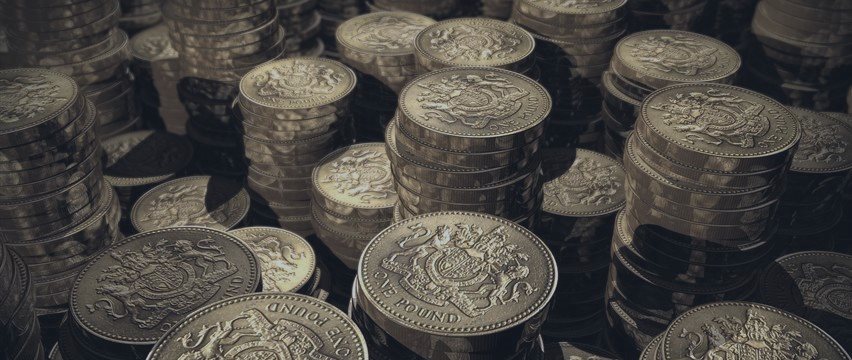 Sterling dropped to almost three-month lows vs the greenback on Tuesday after data showed that the U.K. manufacturing sector grew slower last month, undermining positive sentiment for third quarter growth.

GBP/USD hit lows of 1.5310, the weakest since June 9, down from around 1.5359 ahead of the data, before settling at 1.5353.
The Markit U.K. manufacturing purchasing managers' index dropped to 51.5 in August from 51.9 in July, below expectations for a rise to 52.0.
The domestic market remained the main pillar of new order growth, as the level of new export business declined for the fifth straight month.
However, export orders kept contracting and companies blamed the sterling exchange rate for lower overseas demand, linked weak sales performance to the euro zone and the slowdown in China.
"The UK manufacturing sector remains in a holding pattern, with production growth hovering around the stagnation mark and marginal job losses reported for the first time in 26 months," said Rob Dobson, senior economist at survey compiler Markit. "On this basis, the sector looks unlikely to make much of a contribution to the solid gain in broader GDP growth expected for the third quarter."
"The survey indicates that UK manufacturers are continuing to find life very challenging as they are being held back, particularly by weak foreign orders," said Howard Archer from IHS Global Insight.
"In particular, sterling's strength - particularly against the euro - is seemingly constraining UK manufacturers."
On a brighter note, the survey found a "substantial drop" in input prices, which fell at "one of the steepest rates" seen in the past 16 years, says BBC News. This was down to lower oil and commodity prices, as well as the strong pound, which makes exports more expensive but imports cheaper.
The pound was also lower against the euro, with EUR/GBP last at 0.7344.
In the euro zone, data on Tuesday showed that manufacturing growth slowed in August.
The euro zone manufacturing PMI fell to 52.3 in August, from 52.4 in July as solid growth in Germany, the Netherlands and Spain was offset by fresh contractions in France and Greece.