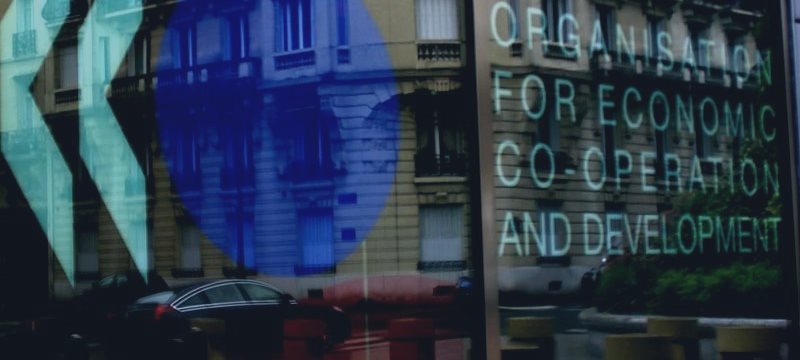 The Organization for Economic Cooperation and Development (OECD) underlined in a report, the rebound from the financial crisis is still weak and uneven. This slows economic growth in developed countries for the second quarter in early 2015.
A second quarter of economic slowdown indicates top policy makers still face difficulties at crisis management seven years after the financial crisis struck.

The combined gross domestic products of its 34 members - most of which are developed countries - was just 0.3% higher in the first three months of 2015 than it was in the final three of 2014, said the Paris-based research body.
The figure marked the lowest rate of growth since the first quarter of 2014, and as then was led by a slowdown in the U.S., where first estimates indicate GDP rose by just 0.1%.

Many analysts expect revised data to indicate economic output actually fell in the quarter.
However, Germany and the U.K. also showed an early year slowdown, expanding at half the rate they did in the previous quarter.

By contrast, Italy and France saw a pickup, while Japan also emerged from stagnation.
The report implies an important message that a second straight quarter of slowing growth underlines the problems the world's top policy makers face in exiting crisis-management mode and pushing growth out of a long-term funk, seven years after the financial crisis struck.
Finance officials from the Group of 20 largest economies last month cautioned that currency volatility, low inflation and high debt levels put the recovery under risk, and said more easy-money policies in wealthy nations are critical accelerants for growth.
"Global growth remains modest and generally is disappointing compared to hopes of a few months ago," economists at Citi wrote in a note updating their global growth forecasts.

"Global growth has repeatedly fallen short of our forecasts in recent years and we suspect that risks to our global forecasts probably are to the downside."
Citi said in 2015 it expects the global economy to grow by 2.7%, a slowdown from the modest 2.8% expansion recorded in 2014.