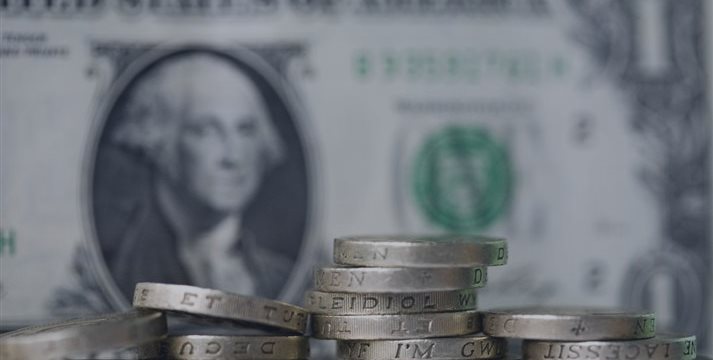 On Tuesday the greenback was broadly higher against its peers, as growing hopes for a U.S. rate hike continued to underpinned demand for the greenback and as concerns over Greece's ability to secure additional bailout funds dampened risk sentiment.

The dollar remained supported as investors looked ahead to Friday's U.S. nonfarm payrolls report for further indications on the path of monetary policy.
Since the beginning of 2015, the US currency has been pushed up by expectations for higher interest rates, but its rally paused after the Federal Reserve statement released on March 18 showed that it may hike rates more gradually than markets had expected.
Fed Chair Janet Yellen said late last week that a rate hike may be warranted later this year, adding, however, that weak inflation pressures could force the Fed to delay.
The U.S. is expected to release data on consumer confidence later on Tuesday.
EUR/USD dropped 0.96% to a more than one-week low of 1.0732 after Greece failed to reach an agreement on a program of economic reforms with its lenders on Monday.
The Greek government will run out of cash later this month unless it can reach a compromise with its creditors in time to unlock more bailout funds. Earlier Tuesday, preliminary data showed that euro zone consumer prices dipped 0.1% on a year-over-year basis in March, in line with expectations after a 0.3% drop in February.
Core inflation, which excludes volatile food and energy costs, was up 0.6% year-on-year, down from 0.7% in February. A separate report showed that the euro area unemployment rate ticked down to 11.3% in February from 11.4% in January. It was the lowest unemployment rate since May 2012.
The pound shrugged off the data showing that the U.K. economy grew 0.6% in the fourth quarter, up from the preliminary estimate of 0.5%, with GBP/USD down 0.22% to 1.4772.
The annual rate of growth was also revised higher to 2.8% from the initial estimate of 2.6%.
Other figures showed that Britain's current account deficit narrowed in the final quarter of the year, but rose to a record high of 5.5% of GDP for 2014 as a whole.
The dollar was steady against the yen, with USD/JPY at 120.03 and higher against the Swiss franc, with USD/CHF climbing 0.84% to 0.9750.
The commodity-exposed Australian, New Zealand and Canadian dollars were down, with AUD/USD dropping 0.59% to 0.7607 and NZD/USD retreating 0.40% to 0.7470, while USD/CAD advanced 0.49% to 1.2744.
The kiwi shrugged off the data showing that the ANZ business confidence index for New Zealand rose to 35.8 this month from a reading of 34.4 in February. A separate report showed that New Zealand's building consents declined 6.3% in February after a 4.6% fall in January, whose figure was revised from a previously estimated 3.8% slip.