Interesting script?
So post a
link
to it -
let others appraise it

The Cronex T Demarker GF indicator - indicator for MetaTrader 4
Views:

22159

Rating:

votes: 15

Published:

2016.07.01 10:47
You are missing trading opportunities:

Free trading apps
Free Forex VPS for 24 hours
Over 8,000 signals for copying
Economic news for exploring financial markets

If you do not have an account, please

register
Modification of the DeMarker indicator.
Changes:
Changed the number of dimensions (specifically to simplify use in experts)
The line of the main indicator is composed of 4 with period shifts
Added a line of smoothing based on T3 (I do not remember whose algorithm it is)
Crossing of the main line and T3 are moved to separate buffers
Separated a histogram of divergence without smoothing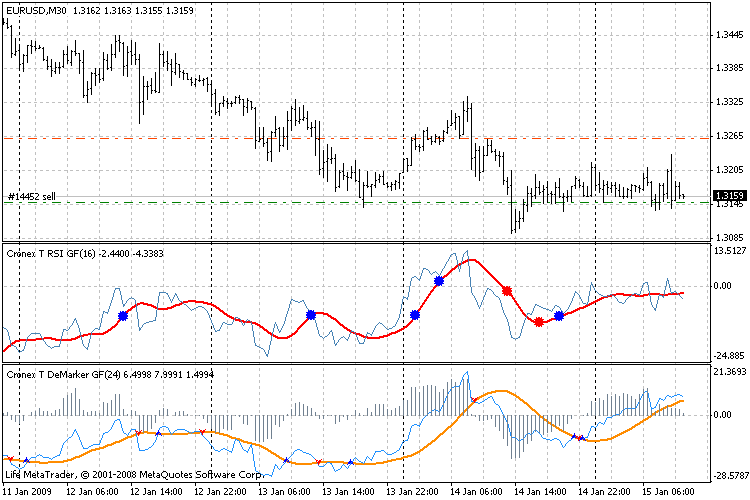 Translated from Russian by MetaQuotes Ltd.
Original code: https://www.mql5.com/ru/code/8675

e-Smart_Tralling
Excellent trailing expert. I have been using it for a long time - I recommend it!

4hVegas_Chart
The indicator is similar to 4Hour Vegas Model.

BETTER_YZGraphOnLine
The script visualizes the deals on the chart in a convenient way.

Klinger Oscillator KVO
Oscillator based on turnovers