Interesting script?
So post a
link
to it -
let others appraise it

Market High and Lows - indicator for MetaTrader 4
Views:

9189

Rating:

votes: 29

Published:

2022.05.26 06:49

Updated:

2022.05.26 06:53
You are missing trading opportunities:

Free trading apps
Free Forex VPS for 24 hours
Over 8,000 signals for copying
Economic news for exploring financial markets

If you do not have an account, please

register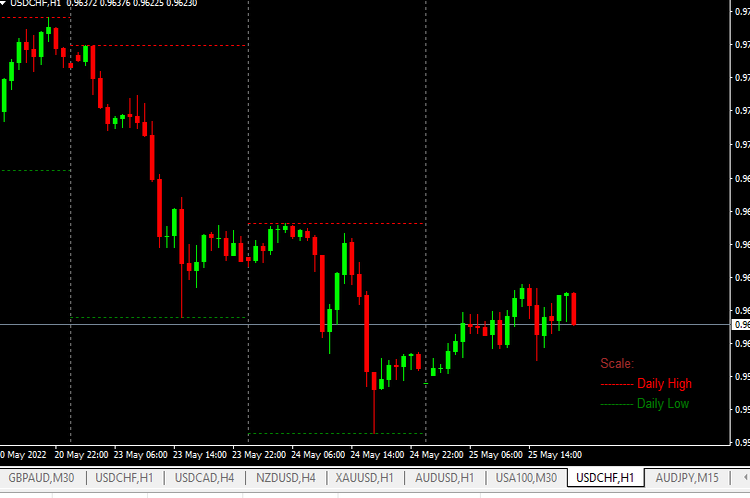 Kalman Speed oscillator
Kalman Speed oscillator... Just an experiment

Kalman Filter modified
a bit more EA frliendly version

Trend Analyser Dashboard and perfect trend scanner indicators
these two indicators have been coded well and they can be used for the purpose of market trend analysis for the purpose of increasing the accuracy in trading. The trend Analyser Dashboard will tell you the direction of the trend and whether to trade that particular trend for the moment or not. The perfect trend scanner will show you the direction of the trend also and blue histograms are for uptrend while red ones are for down trend. These two indicators have two different separate codes. The two indicators are already available on the market so the files codes provided here are only for demonstration of how the code looks like. Thank you

ScalpX
ScalpX is an indicator that uses Kalman filters to identify buy and sell opportunities whenever is indicated by the graph.