Interesting script?
So post a
link
to it -
let others appraise it

On chart stochastic (like) - indicator for MetaTrader 5
Views:

5797

Rating:

votes: 37

Published:

2021.12.28 17:03
You are missing trading opportunities:

Free trading apps
Free Forex VPS for 24 hours
Over 8,000 signals for copying
Economic news for exploring financial markets

If you do not have an account, please

register
This is a sort of stochastic indicator on chart. If, defaults are used, then it calculates the same way as built-in stochastic that uses high/low prices. In this indicator you have choice of extended (non-standard) prices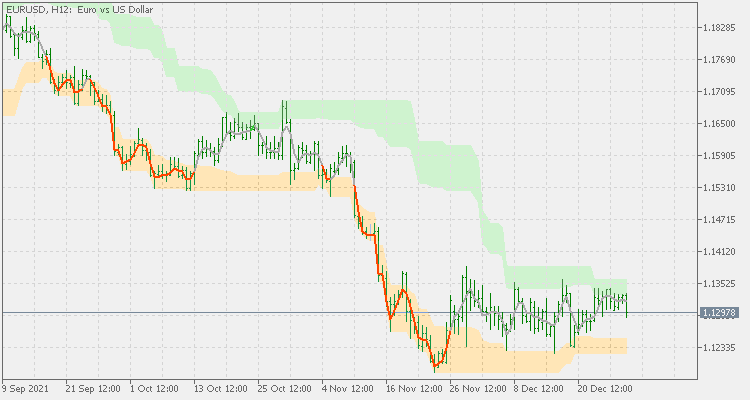 Comparison to "regular" stochastic :

Recommendations:
you can use it as any other stochastic
color changes can be used as usual stochastic OB/OS signals

Sma with NET
Sma (Simple Moving Average) with NET (Noise Elimination Technology)

ZigZag NK Sound Alerts on Bar Change
ZigZag NK Sound Alerts notifies you with Sound alert, Push Notification or Popup Notification on terminal when Zigzag changes its bar.

Deviation Ratio
Volatility/volume indicator based on price deviations anomaly.

Didi Index (Cleaned/Reversed)
Slow Line of the original Didi Index