Interesting script?
So post a
link
to it -
let others appraise it

Sma with NET - indicator for MetaTrader 5
Views:

7220

Rating:

votes: 44

Published:

2021.12.21 14:19
You are missing trading opportunities:

Free trading apps
Free Forex VPS for 24 hours
Over 8,000 signals for copying
Economic news for exploring financial markets

If you do not have an account, please

register
NET (Noise Elimination Technology) - a sort of a rolling Kendall rank correlation coefficient -was introduced in one of the rsi indicators posted at this code base.
Now it is used to determine the "trend" of a simple moving average. As such, it is not same with the slope of SMA and do not be surprised that the slope and the trend color change are going to deviate sometimes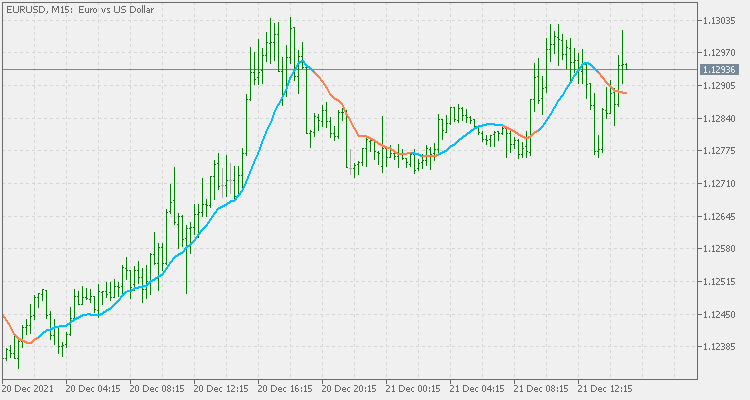 Recommendations:
You can use the color change of the indicator for possible trend changes
some experimenting (especially with NET period) is advised prior to using this indicator for trading decisions

ZigZag NK Sound Alerts on Bar Change
ZigZag NK Sound Alerts notifies you with Sound alert, Push Notification or Popup Notification on terminal when Zigzag changes its bar.

Hotkeys_CycleMarketWatchSymbols_v1.0
cycles though market watch symbols, using hotkeys Comma and Period for prev/next symbol in market watch list

On chart stochastic (like)
On chart stochastic (like)

Deviation Ratio
Volatility/volume indicator based on price deviations anomaly.