Interesting script?
So post a
link
to it -
let others appraise it

Corrected moving averages - indicator for MetaTrader 4
Views:

23214

Rating:

votes: 41

Published:

2021.01.19 13:35

Updated:

2021.05.13 08:34
You are missing trading opportunities:

Free trading apps
Free Forex VPS for 24 hours
Over 8,000 signals for copying
Economic news for exploring financial markets

If you do not have an account, please

register
Originally developed by - Andreas Uhl
Dashboard based on the indicator available here
The strength of the CMA is that the current value of the time series must exceed the current volatility-dependent threshold, so that the filter increases or falls, avoiding false signals in weak phases. In simple words it compares the variance and the squared difference between the corrected average and the regular average and decides if the CMA should advance or not.
Version update:- Added option to change color on slope change.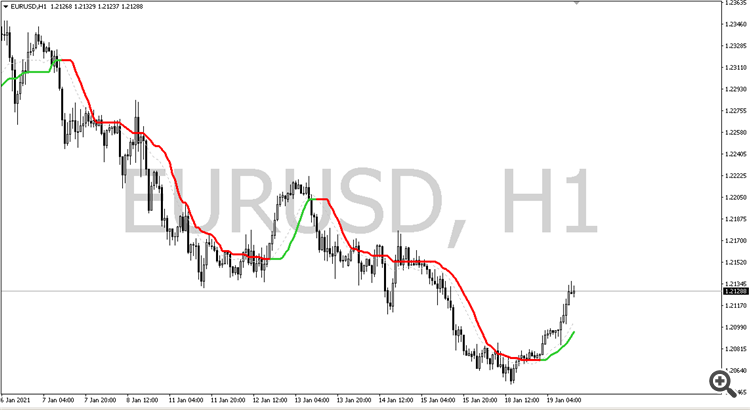 The intersections of two lines
In MetaTrader 4, we intend to calculate the intersection coordinates of two straight line objects with different slopes using MQL4.

Send a message from metatrader to telegram
With this script, you can send a message from MetaTrader 4 to Telegram.
Log4mql(mini) MT4
A light header-only version of Log4mql that provides standardized logging.

The colored volumes (English Version)
Colored volumes at the bottom of the chart