Interesting script?
So post a
link
to it -
let others appraise it

Simple Parabolic SAR with alert - indicator for MetaTrader 4
Published by:

Views:

4548

Rating:

votes: 15

Published:

2021.12.16 01:14
You are missing trading opportunities:

Free trading apps
Free Forex VPS for 24 hours
Over 8,000 signals for copying
Economic news for exploring financial markets

If you do not have an account, please

register
Sometimes we find the Parabolic SAR bulky, that is why I developed this indicator that presents differently Parabolic SAR in a separate window. I still wanted to add another nice feature for those who use the SAR as a moving StopLoss. When it is added to a pair, it checks to see if there is an open position on that pair and alerts as soon as the Parabolic SAR goes against the position. Is it not cool ?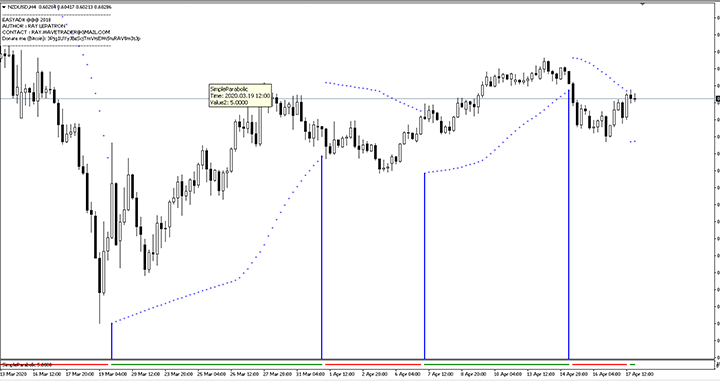 Momentum deviation bands
Momentum deviation bands - MT4 version

Momentum deviation
Momentum deviation

Hotkeys_TimeFrames_v1.0
hotkeys 1-9 numbers on keyboard but not on number-pad to change timeframes 1=m1 2=m5 3=m15 4=m30 5=h1 6=h4 7=d1 8=w1 9=mn

MT4 Account details
This code simply prints the account details for a MT4 account.