Expert receives data for events from 'http://forexfactory.com'."
The expert can trade up 28 (31 with yuan) pairs from one chart.
Expert has the option for manual strategy (user strategy) or uses one of five included strategies.
Expert has analyzer for any trade to show information for any currency and any pair to help a trader to make a better strategy.
For more information, please visit product's page.
Important: Read how can to set GMT offset in my blog.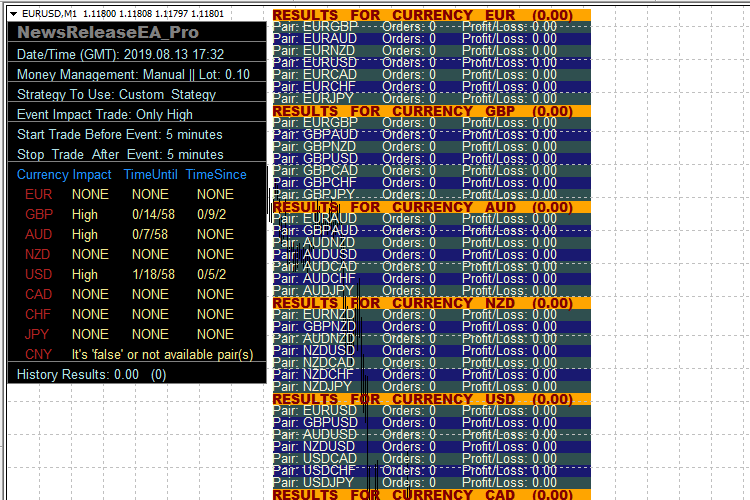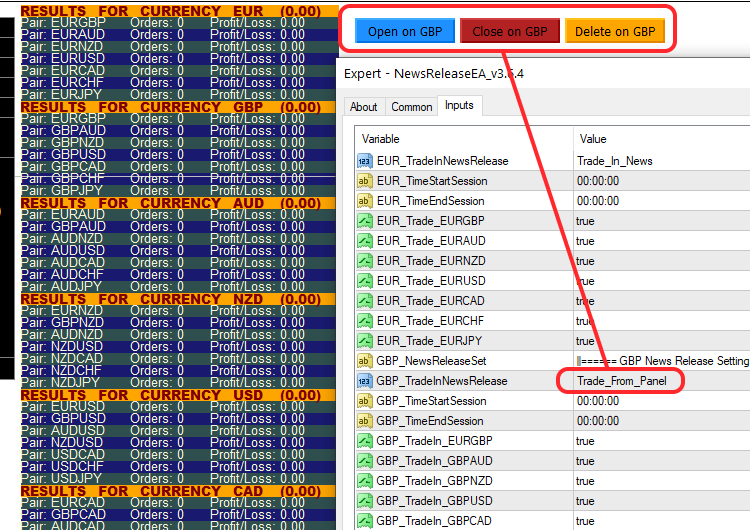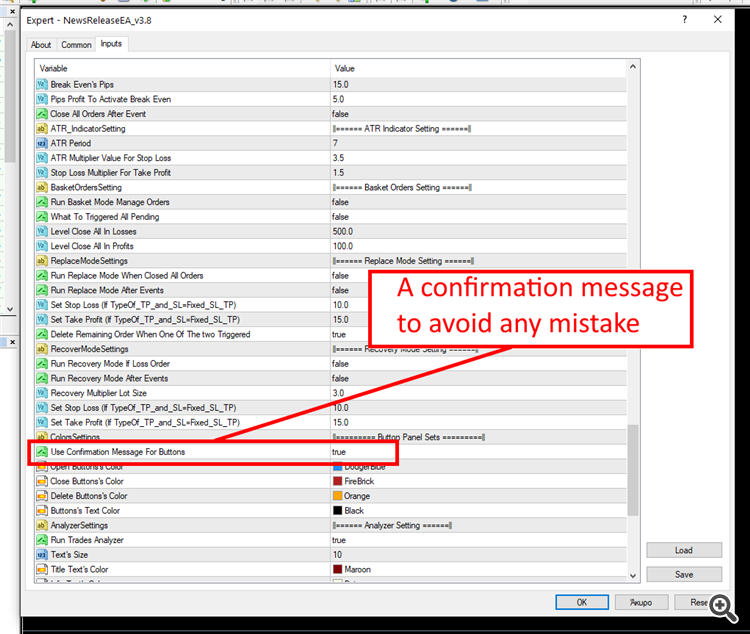 Updated versions' information
Update: version 3.5 > Fixed a critical bug that prevented to open orders from the expert.
Update: version 3.6 > Fixed a minor bug about showing impacts event.
Update: version 3.7 > Added option to open orders manually from chart panel.
Update: version 3.8 > Added option to set stop loss and take profit based ATR indicator. Added confirmation option for buttons' operation.
Update: version 3.81 > Fixed typing errors.