I decided to take the original code submitted by raposter here and my own version 1.1 modification to the next level of modification. In this part i also going to add Average True Range calculated stop loss and take profit. Version 1.1 already been modified with better risk assessment,a dynamic position sizing system and now it's time to try it out with Average True Range based take profit and stop loss and upgrade to version 1.2.
I hope you will enjoy these two modifications and i say thanks to raposter for the original submitted code. Small improvements can make a huge difference to performance as we going to witness here ;)
Notice - A quite fast'n rough optimization was performed during year 2018 and now tested from 2017 to end of June 2019 and i guess it can be even better for those who are willing to put some time to it.
Visit CS Software's website and take advantage of our professional trading robots

version 1.1 with dynamic positions sizing test look like this with risk set to 0.5%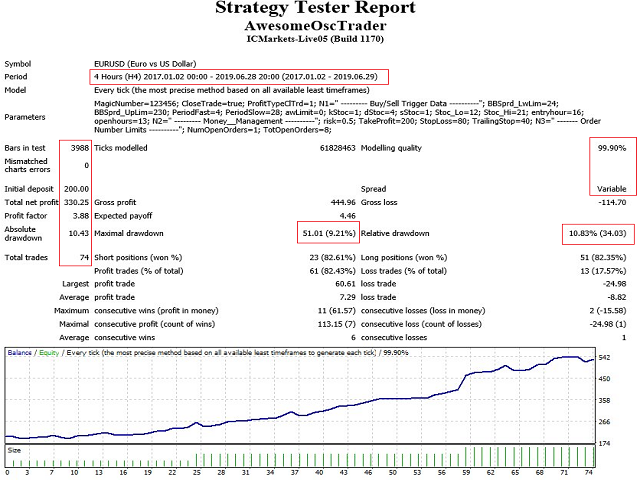 and now to the version 1.2 with Average True Range calculated take profit and stop loss working together with the dynamic position risk system set to 0.5%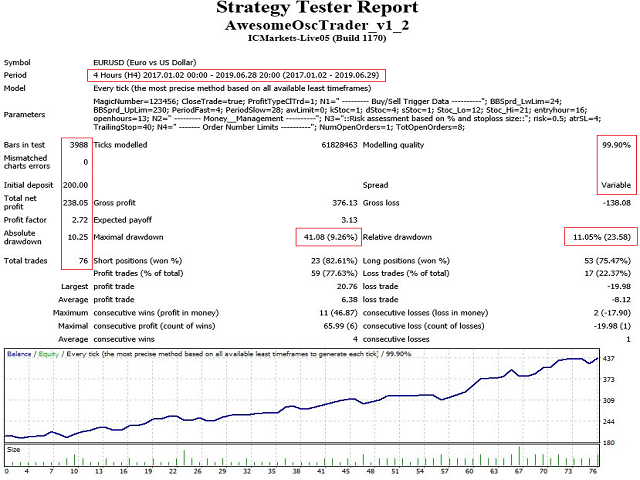 https://cs-robots5.webnode.se/