This EA searches for Horizontal and Trend lines of specified color in MonitoringColor on current chart and notifies you when price crosses them.
When it happens, after the notification, it also changes line color to what specified in CrossedColor parameter and stops monitoring for price crosses on it, until the user changes its color again.
You can choose what type of notification you want setting appropriate input parameters:
EnableAlert shows a popup alert on price cross
EnableNotifications sends a mobile notification if you configured it on MT5
EnableEmails sends you an email message if you configured it on MT5
I'm sharing this code primarily because I need it for my personal trading and I haven't found something similar working well, but also because I'm switching from MQL4 to MQL5 and would like to know from the community if I'm doing it the right way.
Example setup: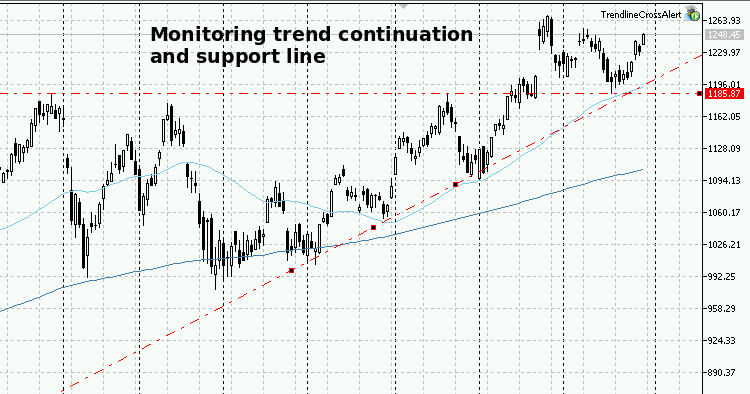 Hope you enjoy it,
Strx.