The Relative Strength Index (RSI) is a momentum indicator developed by noted technical analyst Welles Wilder, that compares the magnitude of recent gains and losses over a specified time period to measure speed and change of price movements of a security. It is primarily used to attempt to identify overbought or oversold conditions in the trading of an asset.
Being a momentum indicator, RSI tends to be "over-reactive" (using slope of the RSI for a trend signals is usually a bad idea). One of the ways to change that is to filter the prices prior to using it in calculation - that way the values of the RSI are much smoother and the false signals are lessened significantly.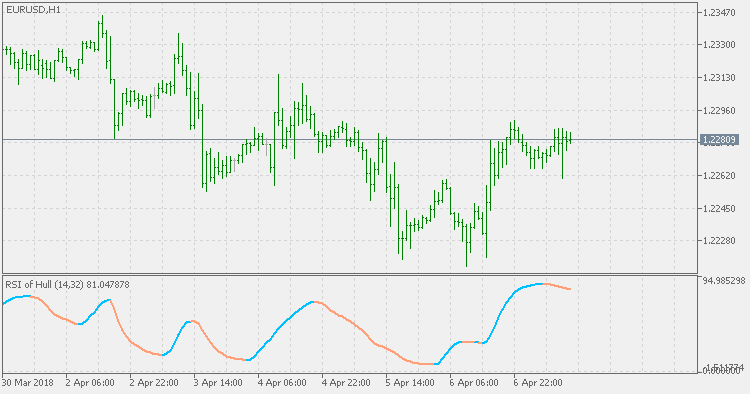 PS: using Hull period less than or equal to 1 produces the RSI values same as the RSI without Hull Average.