Renko 2.0 Offline non-trading utility generates custom symbol information on 1M chart.

Based on Renko 2.0 indicator.
References the Symbol library for MetaTrader 5 by fxsaber.
This non-trading expert generates custom symbol information on 1M chart. Configure using ATR, MA and/or Percentage of ATR.
Parameters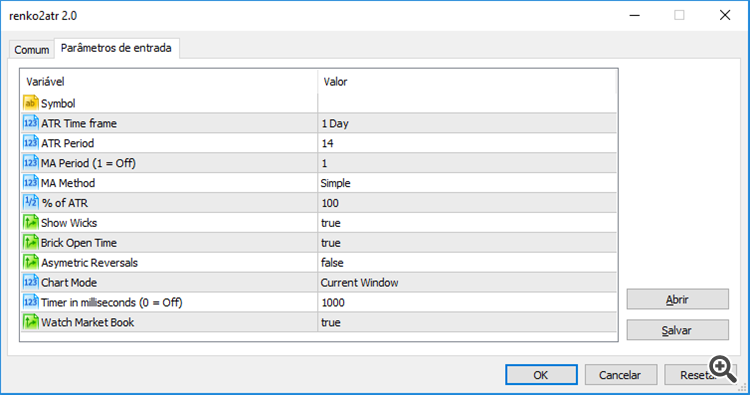 View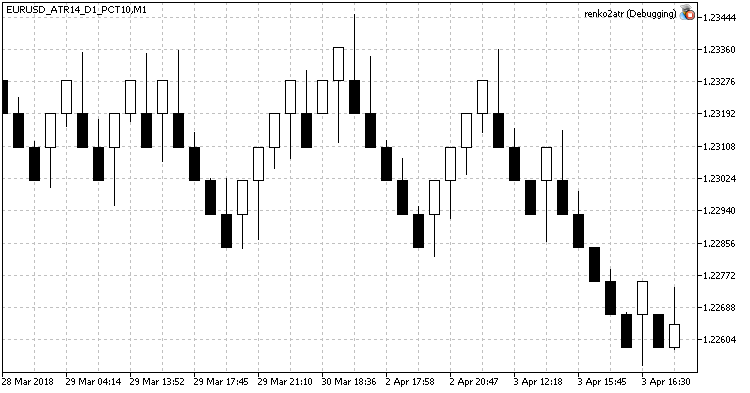 Feel free to use your favorite indicators with custom symbols generated by Renko 2.0 ATR
Version history
2018-04-10:
Added Tick event and removed Timer event for tester.
2018-04-02:
Fixed Renko open time on Renko rates.
2018-04-30:
Correct volume on Renko bars, wicks, performance, and parameters.
2018-05-10:
2018-05-16:
New methods and MiniChart display by Marcelo Hoepfner.
2018-06-21:
New library with custom tick, performance and other improvements.
2018-09-27:

Asymetric reversals, corrections on wick size and initialization.