Tick Chart - indicator for MetaTrader 4
Views:

36651

Rating:

Published:

2016.03.07 10:50
You are missing trading opportunities:

Free trading apps
Over 8,000 signals for copying
Economic news for exploring financial markets

If you do not have an account, please

register
Hello.
Perhaps you, like me, sometimes need to estimate the duration of the price movement and the difference of BUY and SELL volumes inside a price candlestick. At such moments, I think of a tick chart. There are various programs that gather ticks, but I did not find any easy to use and suitable for analysis.
The presented indicator is based on the standard MQL4 period converter. This decision allowed to collect ticks to the standard history file and open the tick chart as an offline chart.
The indicator also includes a block for updating the offline chart at every new tick.
This results in a standard MetaTrader chart with the period of 1 tick. Therefore, all the features that exist in your terminal are available for such chart.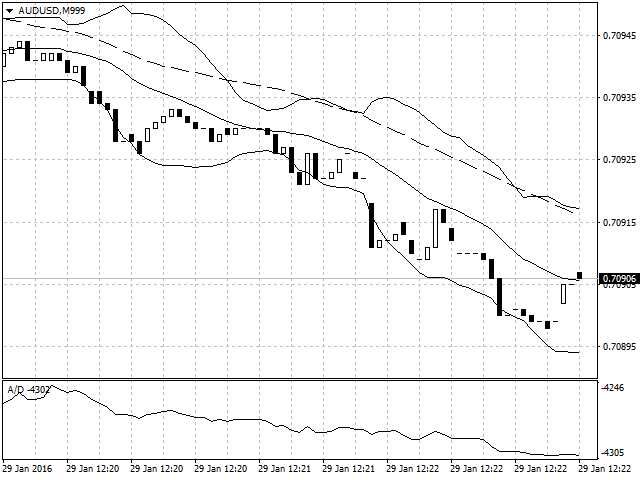 Translated from Russian by MetaQuotes Ltd.
Original code: https://www.mql5.com/ru/code/14714

Assistant for checking strategies on history data
The indicator was developed to help analyze the interesting strategies, and also to practice and gain experience in analyzing the signals on history data in the selected strategy.

Zonal Trading
The Expert Advisor which uses AO and AC. Buying and selling is performed when the colors of the indicators match.

Future_Indicator
The indicator based on the moving averages shifted to the left relative to the chart.

Hodrick-Prescott Channel
The indicator draws a price channel using the Hodrick-Prescott Filter.