At the start of today's European session, S&P 500 futures are traded near 3630.0, 100 pips below the local and all-time high of 3730.0 reached late last week.
The sharp change in investor sentiment was facilitated by negative information about the emergence of a new more infectious strain of Covid-19 in the UK and about the increased risk of a hard Brexit. A number of European states, including France, Germany, Italy and Ireland, have already imposed a ban on air traffic with the UK, France has suspended the import of British goods by all modes of transport, and market participants expect additional quarantine restrictions in Europe.
The penultimate and shortened trading week of this year has started today. As practice shows, in these days remaining before the new year, sharp, and multidirectional, movements can occur in the financial market. The most cautious investors are already leaving the market for the New Year holidays. Trading in financial markets will resume in full, probably only in the second week of the new 2021.
No important economic news is scheduled for today. The American trading session is likely to start with a fall in stock indices.
The growth of the index is most likely to resume. Therefore, near the support level of 3616.0, you can re-enter or strengthen long positions in the S&P 500 (see Technical analysis and trading recommendations)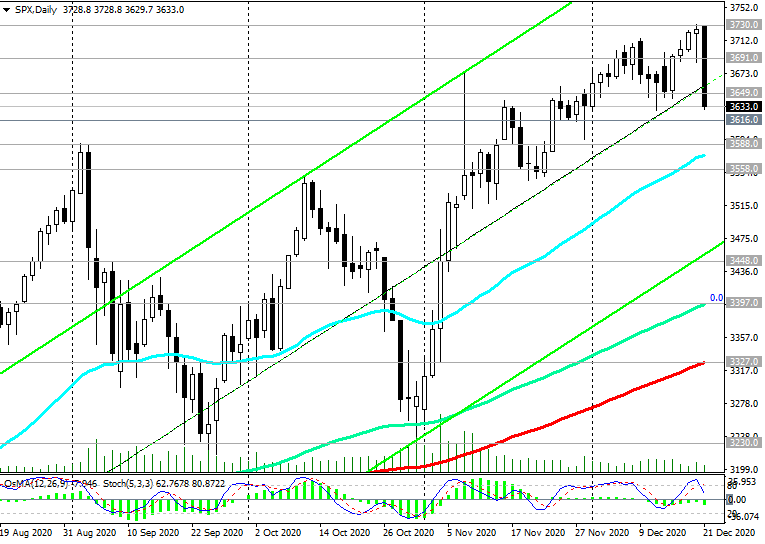 *) for trading, I choose THIS BROKER and use VPS (to receive a bonus, enter the promo code - zomro_17601)