While investors are waiting for the publication at 13:30 (GMT) of important macro data from the US, US stock indexes continue to recover after a record fall in the previous two weeks. On the eve of the leading US indices for the third time in a row completed the trading in the market in positive territory.
Among the data published at 13:30 the most important inflation indicators will be. So, it is expected that the basic inflation increased in January by 1.7% (in annual terms). If the forecast is justified, the stock indexes will continue to recover, but if inflation is higher, then tension will return to the markets.
Probably, the best scenario for buyers of the assets of the stock market today will be weak inflation data and strong - on retail sales in the US.
Moreover, according to many economists, even if the inflation data in the US prove to be strong, this will not change the negative attitude towards the dollar. Against this background, the recovery of the US stock market is likely to continue after today's publication of macro data. Against the backdrop of low inflationary pressures in 2017, US stock indexes reached new record highs.
If inflation significantly exceeds forecasts, the Fed may need to increase interest rates four times in 2018. In this case, the stock markets have a chance to confirm the worst forecasts and resume the decline.
Meanwhile, the yield on 10-year US bonds is growing again and is currently at the level of 2.842%, slightly below the 2.900% mark reached two days ago, the highest level in the last four years. With the increase in the yield of government bonds, the Fed is easier to raise interest rates.
The most cautious traders today, perhaps, prefer to go into the cache. A surge in volatility in the financial markets is expected during the publication (13:30 GMT) of the data.
Support levels: 2630.0, 2614.0, 2565.0, 2530.0
Resistance levels: 2682.0, 2723.0, 2800.0, 2829.0, 2877.0, 2900.0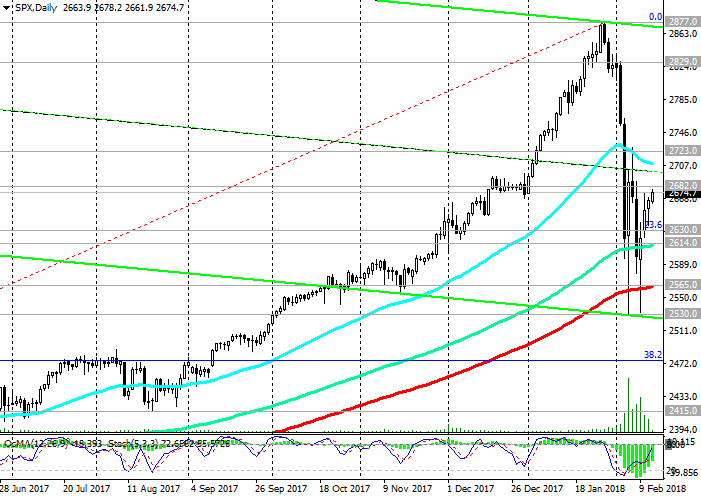 Trading Scenarios
Sell ​​Stop 2660.0. Stop-Loss 2688.0. Objectives 2630.0, 2614.0, 2565.0, 2530.0
Buy Stop 2688.0 Stop-Loss 2660.0. Objectives 2723.0, 2800.0, 2829.0, 2877.0, 2900.0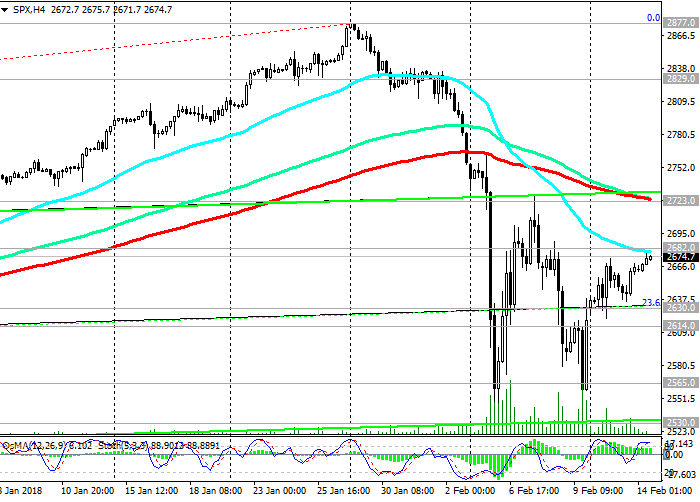 *) For up-to-date and detailed analytics and news on the forex market visit Tifia Forex Broker website tifia.com