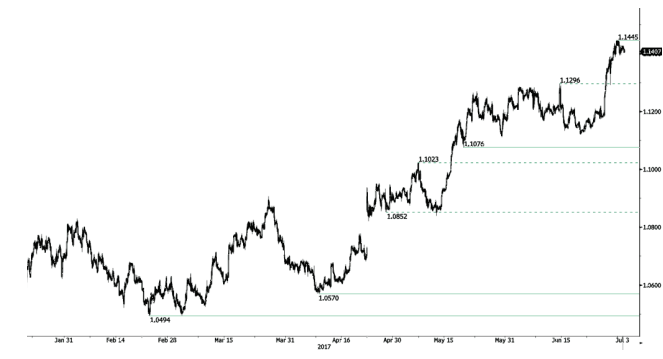 Starting a consolidation phase.
(By Yann Quelenn )
• EUR/USD is now consolidating after its recent
rally above 1.1400. Hourly support can be found
at 1.1076 (18/05/2017 low). Stronger support lies
at 1.0842 (11/05/2017 low).
• In the longer term, the momentum is clearly
negative. We favour a continued bearish bias
towards parity. Key resistance holds at 1.1714
(24/08/2015 high) while strong support lies at
1.0341 (03/01/2017 low).