AUDJPY has retraced to the 50% Fibonacci level on the weekly time frame, holding on resistance.
I am looking at a market execution sel.
A stop loss can be placed above the recent high at 102.765 and take profit at 72.290
On the daily we are currently testing a resistance / supply zone, further confirming the sell.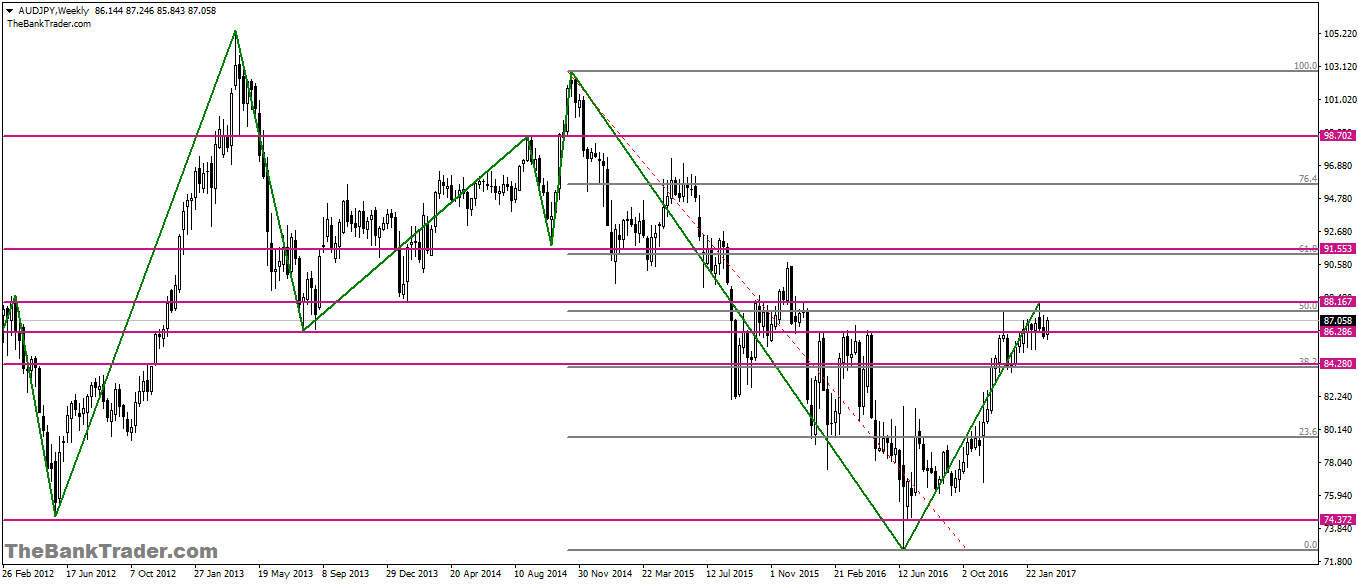 ‌