Monthly price is located inside Ichimoku cloud for the breakout with the bullish reversal to be started on open monthly bar for now:
Chinkou Span line crossed the price to above for the possible breakout to be started;
the price is breaking 55,820 resistance level to above for the breakout to be continuing and with 'reversal' Senkou Span at 58,750 to be tested for the monthly bullish reversal;
ascending triangle pattern was formed by the price to be crossed to above for the uptrend to be continuing.

Absolute Strength indicator is estimating the long-term bullish trend in the near future.

If the price will break 58,750 resistance level so the reversal of the price movement from the ranging bearish to the primary bullish market condition will be started.

If price will break 51,325 support so the primary bearish trend will be resumed.

If not so the price will be ranging inside Ichimoku cloud for direction.

| Resistance | Support |
| --- | --- |
| 55,820 | 51,325 |
| 58,750 | 37,245 |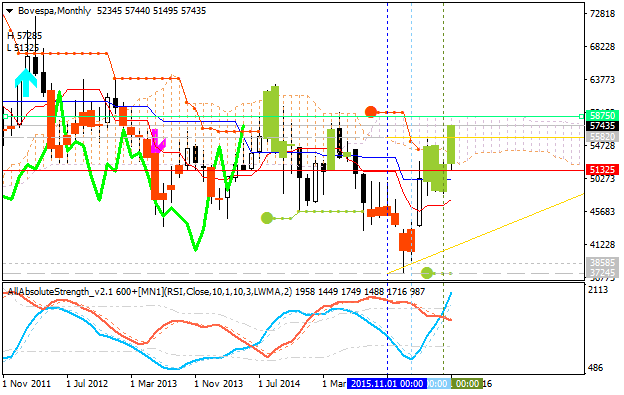 SUMMARY : breakout

TREND
: possible bullish reversal