Lots of technical congestion ahead
Like a major artery where different roads come together, the EURUSD has one such area being approached. The 100 and 200 hour MAs at 1.1113-20 and the low for the day at 1.1119 come together. Just north of that intersection is a trend line connecting lows (at 1.1127).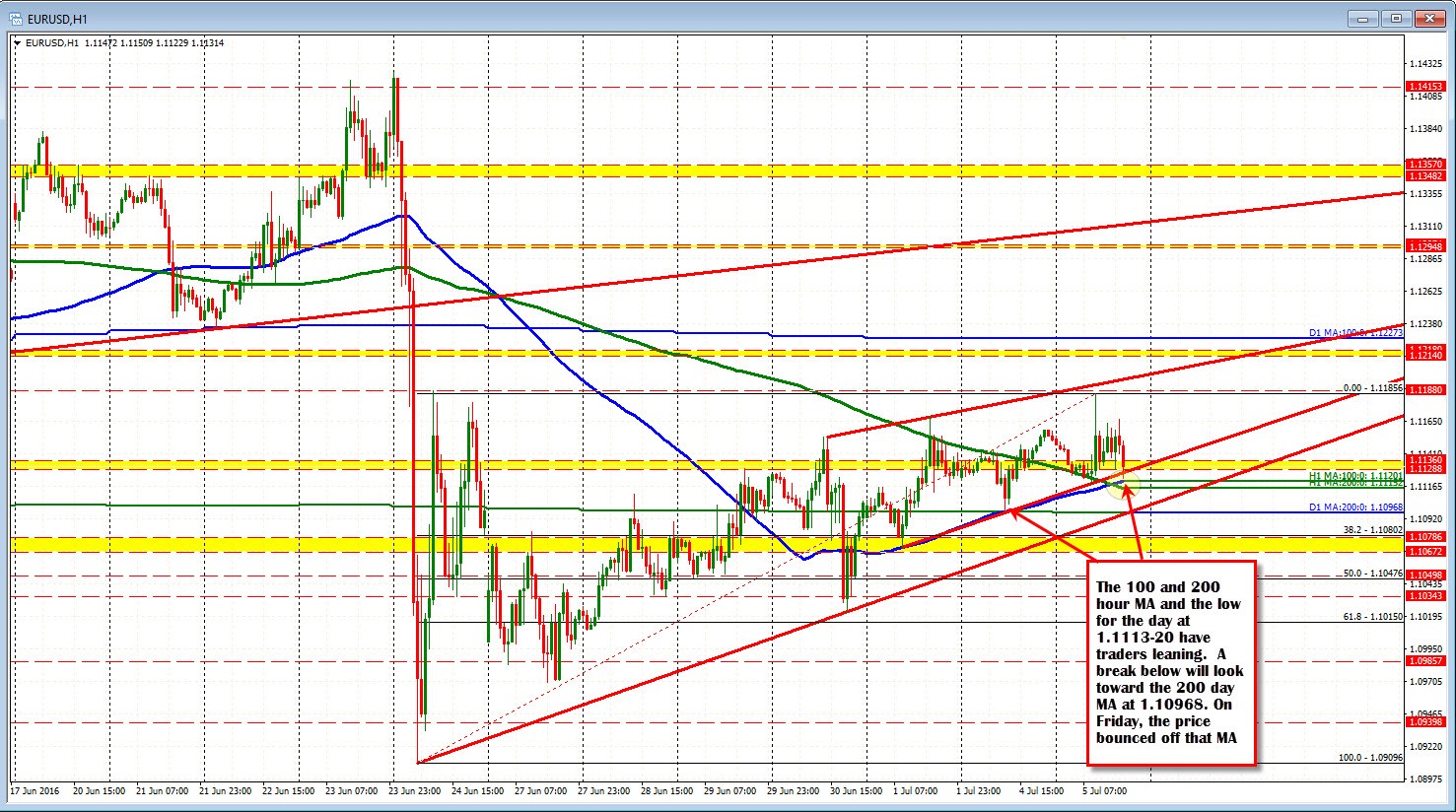 The low just reached 1.1123 and the price is already bounding to 1.1133 as I type.
So there is some drivers- i.e. traders - who are using the congestion to turn around and go the other way...at last on the first look.