USD/CAD technical analysis
The commodity currencies are the top performers today and that's pushed USD/CAD down 50 pips to 1.2862.
The pair has been in a steady downtrend since rising over 1.31 last Monday. The declines continues to eat into the Brexit rally and now the 61.8% retracement at 1.2847 is under threat.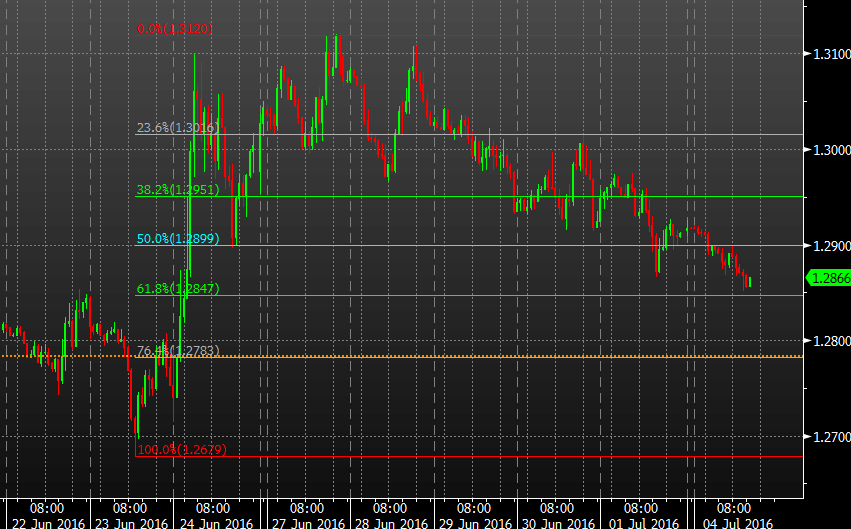 The one problem I have with this chart is that the rally wasn't entirely 'clean'. There was an initial move before the Brexit result and a later push on the Monday.
In the bigger picture, USD/CAD looks more like it's in a consolidation pattern as the market sorts out what's happening with a Brexit, what the Fed is doing and where commodity prices are headed.